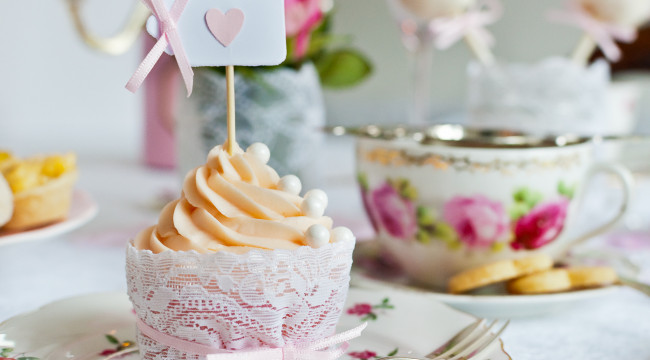 Tea for Valentine's Day?
Hello my friends, I'm thrilled to let you know that a styled photo shoot I worked on a few months ago with my friend Vicky of The Chipping Norton Tea-Set has been featured in the February issue of Cotswold Life.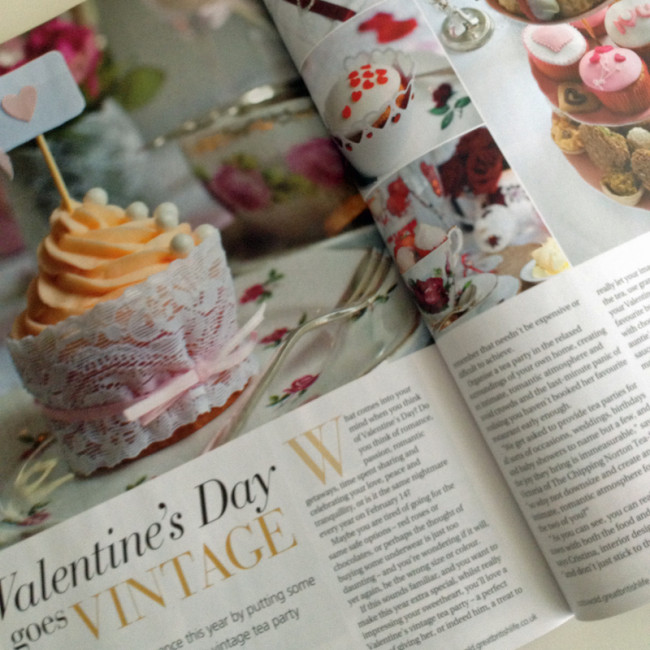 The idea behind the article was that a vintage tea party for two would make a lovely present for Valentine's day, and it would also let you celebrate this romantic day in the comfort of your own home, without slaving in the kitchen for hours – a win-win situation!
If you like the idea, you can recreate a romantic vintage table setting using lace, mismatched vintage crockery, candles, rose petals, cupcake flags and pretty ribbons; you can find most items in your local charity shop and haberdashery or craft shop.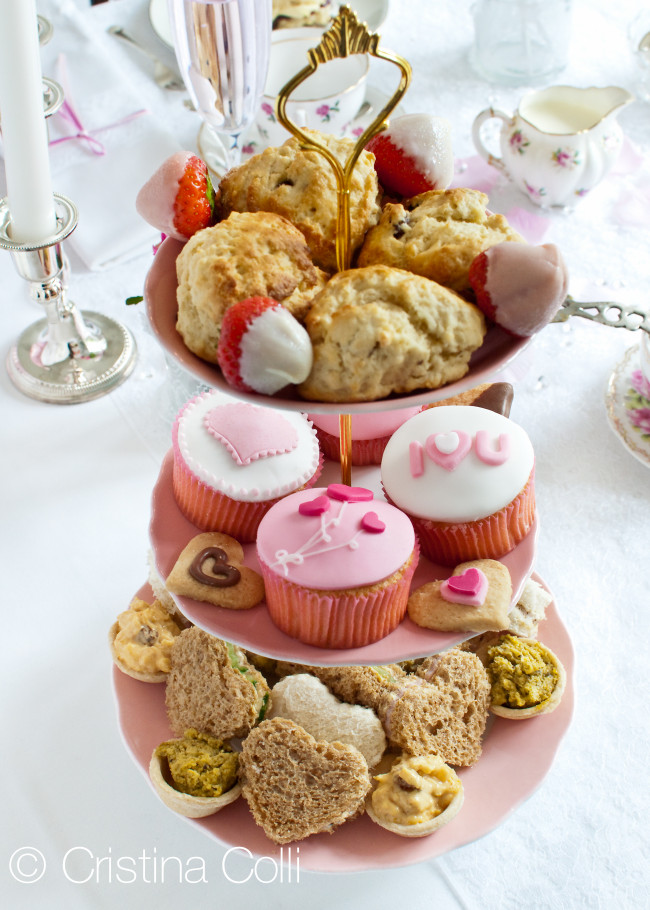 Here are a few styling tips, all quite easy to replicate:
– use a biscuit cutter to make heart-shaped sandwiches and scones
– fill a tea cup with strawberries dipped in white chocolate
–  decorate your biscuits and cupcakes with heart shapes
– wrap lace around glass jars to display your flowers, or use an old teapot instead!
What do you think about a Valentine's Vintage tea party for two? And what's your favourite cupcake? Mine's the white one with tiny red hearts :)
styling & photography: Cristina Colli
All food & vintage china: The Chipping Norton Tea-Set
Wine glass charm:  KOC Design
Subscribe to my blog here and receive your free updates.
Thank you!