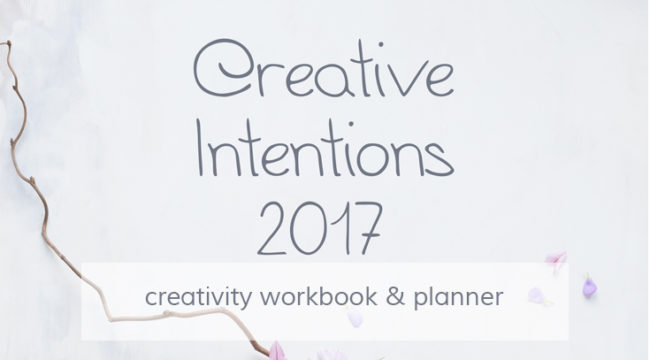 A gift for your creativity
I'm so excited to let you know that I just designed a free creativity workbook & planner, Creative Intentions 2017!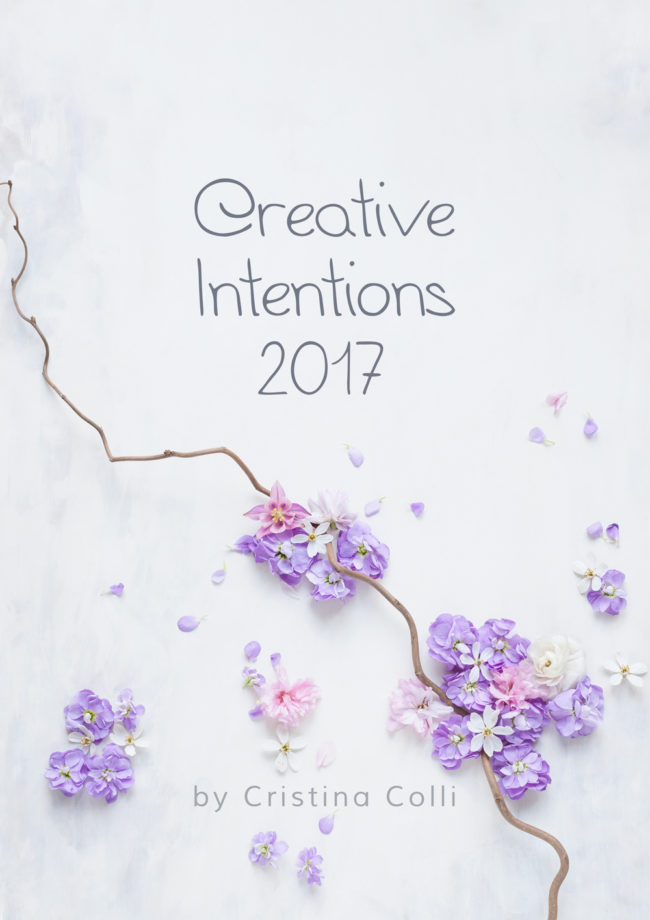 Between the end of December and beginning of January I like to spend some time reviewing the year that's just passed, to help me figure out what I want to focus on in the next twelve months.
I've been doing this for a few years now, through Susannah Conway's Unravelling the Year workbook. I find that this mix of reviewing and setting intentions helps me think of what's really important, and gives me a clear sense of direction. Since creativity is such a big part of my life, this year I thought I'd also look back at my creative journey, and set some intentions for 2017.
And then I thought…perhaps you might want to do the same too! And that's how Creative Intentions 2017 was born :) In the workbook you'll find some guiding thoughts to help you review your creative journey in 2016, and set intentions for the year ahead. There's a simple year planner to write your intentions down, so that each month you'll have a reminder of what to focus on, and I also included some prompts to keep you inspired, motivated, and overcome creative blocks.


You'll also get my monthly Creative Notes – letters from the heart – and access to my Inspiration Library, where I regularly upload free resources and desktop wallpapers – you can unsubscribe at any time, no problem :)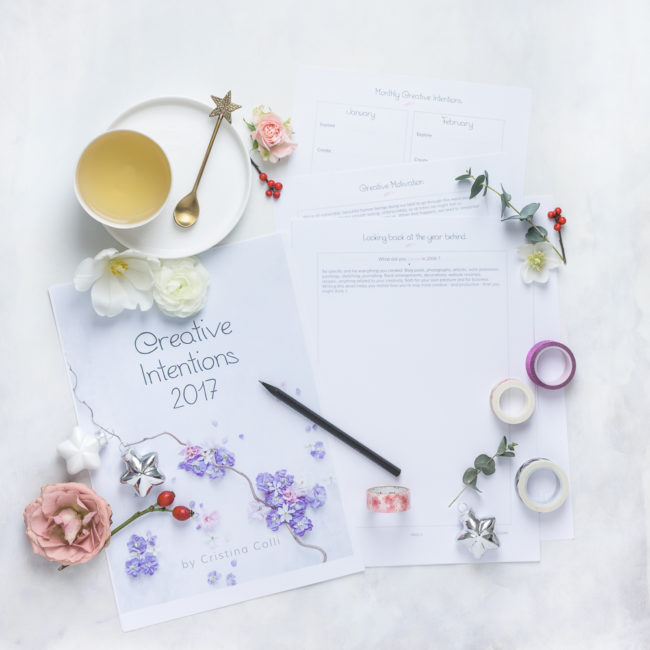 I'd love to have a peek at your printed workbook and planner, so if you are on Instagram use the hashtag #creativeintentions2017 :)
Enjoy, and happy holidays!