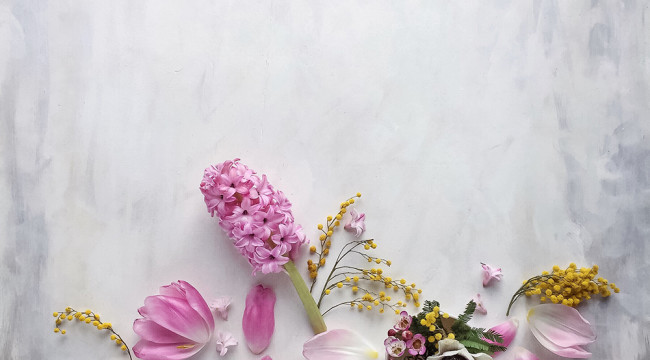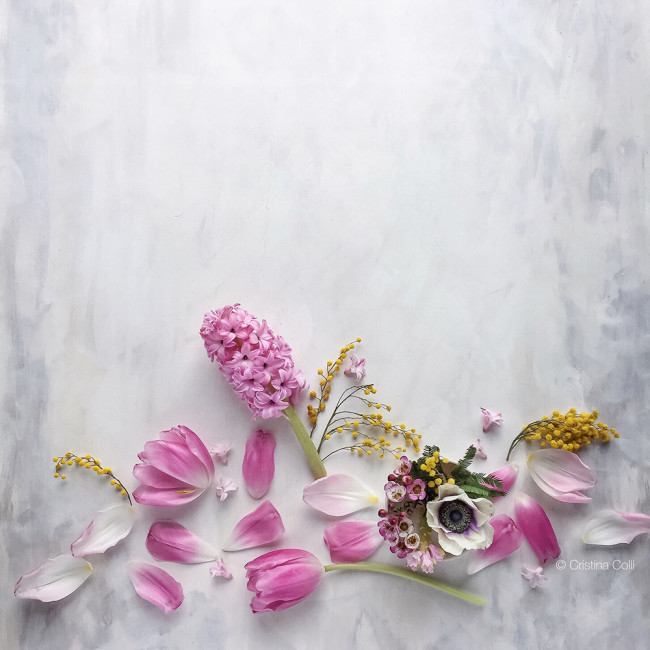 On Instagram, hashtags are a way of grouping images under a common theme, and strolling through hashtag galleries is a fantastic way to discover lovely photos and inspiring accounts.  Some hashtags are used on a specific day, while others are ongoing and you can use them any time you want.
In no particular order, these are some of my favourite Instagram hashtags at the moment:
#seedscolor by @designseeds – Jessica is a master of colour, and she creates wonderful palettes inspired by images in the #seedscolor gallery. Not just for still life photography, you can also see many beautiful landscapes, and even some portraits.
#dsfloral by @designsponge – Grace has lots of other interesting hashtags such as #dstexture #dscolor #dslooking and more, but the #dsfloral gallery is, for obvious reasons (flowers!) my favourite one.
#mystillsundaycompetition by @kimklassen – This is for all kind of still life images, not just floral ones. Another beautiful gallery with an emphasis on finding stillness through photography – definitely my cup of tea!
#natureinthehome by @littlegreenshed – Lou has been running this for quite some time. I love scrolling through the feed and see how other people are finding ways to bring nature inside, and make their homes more welcoming using plants, flowers, and other natural finds.
#itsamoodywednesday by @jocelynhefner and @stilzitat – A varied gallery, with a mix of still life images and beautiful landscapes. It runs on Wednesdays, and it inspired me to experiment with dark backgrounds and low key images.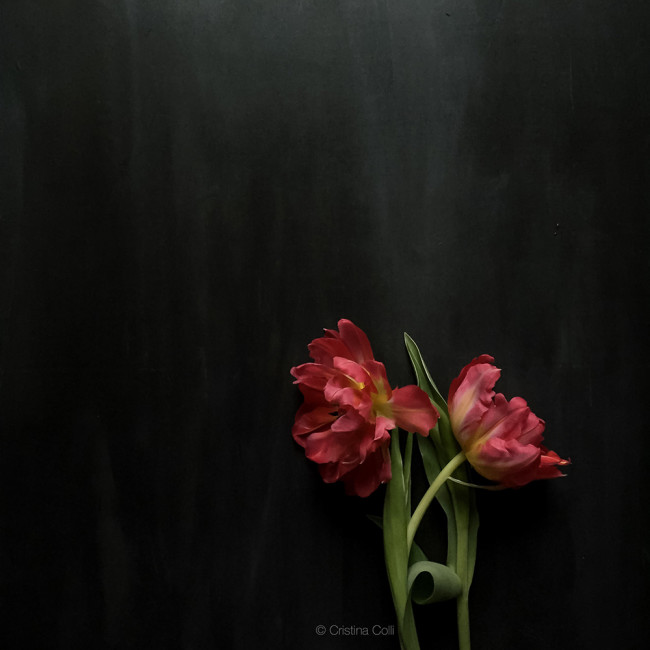 #aquietstyle by @aquietstyle – This gallery is all about peaceful styled images – mostly still lives, but also some lovely portraits. Runs on Tuesdays.
#floralfridaycompetition by @emilyquinton – a gorgeous gallery of floral images. I have a special attachment to this hashtag…when I first started posting floral images on Instagram, this is one of the first competitions I came across. It inspired me, kept me motivated, and allowed me to connect with many talented artists. Runs on Fridays.
#capturingcolour by @capturebylucy – a bright, cheerful gallery where the main theme is, of course, colour. Again, a mix of still life images and landscapes, with lots of flowers (yay!). An injection of happiness :)
More hashtags with an emphasis on flowers that I like are
#underthefloralspell by @flowerona
#slowfloralstyle by @thepeacefulposy
#teaandseasons and #coffeeandseasons by @coffeeandseasons – I use the tea version, of course ;)
I also recommend checking out @its_my_week (they run weekly challenges so their hashtag changes every week according to the theme) and the #whp theme that Instagram runs every weekend (again, the hashtag changes every weekend). These galleries are chockfull of gorgeous images, and even though often the style and subject of these images are something totally outside of my range of interests, I think it's good to keep an open mind and check out other people's work regardless of how different it is from yours – you never know what might sparkle your imagination and give you new ideas for your own work!
There are many more hashtags I love, and many more that keep cropping up on my radar, but I don't want to overwhelm you with too many links so let's leave it at this for today :)
Hashtags are a great way to find your peeps and build your community, and I wrote a lot about the subject in my Instagram ebook "The heart of Instagram". If you fancy a copy, subscribe to my newsletter here and I will send you a link to download it.