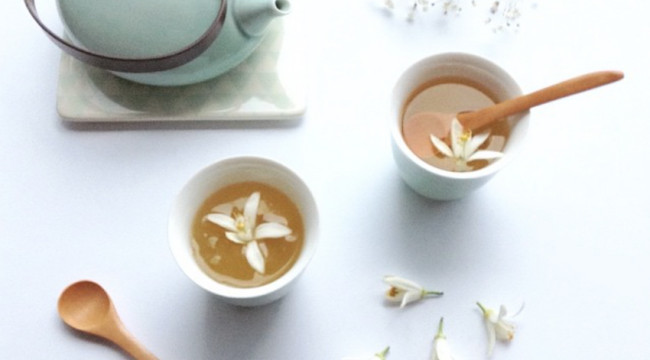 Hello and Happy April! Blossoms, primroses, crocuses, daffodils, and tender new leaves are making their appearance, and we can finally say that Spring has sprung – yay! It's also time to announce my favourite #12monthsofhappystills image for March, but first of all I'd like to thank all the lovely people who joined this project on Instagram – you're all wonderful and talented, thank you!
As usual, it was hard to choose a favourite, but this gorgeous image by @mariaschmetterling stole my heart: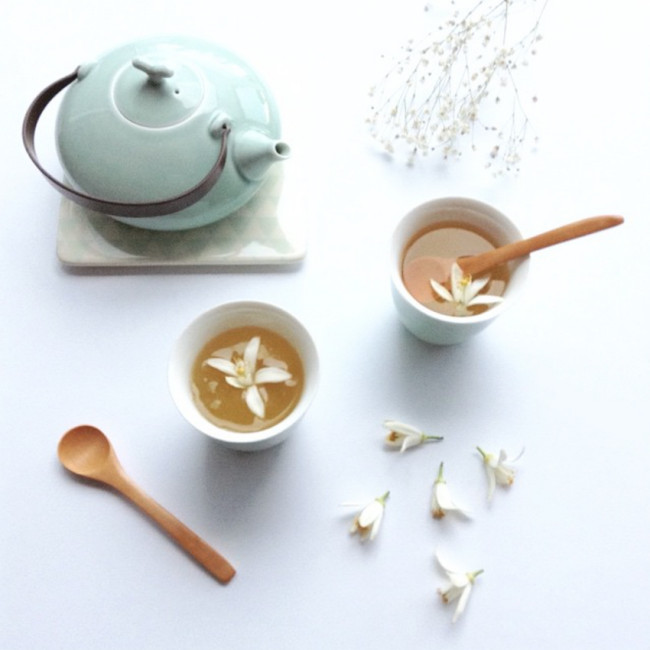 This elegant vignette makes me think of a pause, a moment of quiet and peace shared with someone special, perhaps a friend or a loved one. It speaks of taking time off to appreciate the little pleasures of life: tea, flowers, beautiful china, sunlight, time…thank you Maria for sharing! Please get in touch so that I can send you a little present :)
I also liked these four images very much: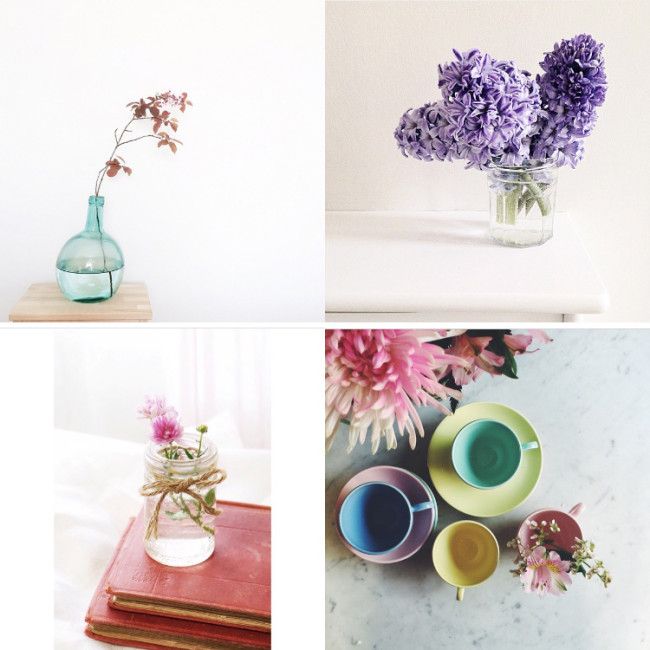 TL – @charmabephoto
TR – @live_and_bloom
BL – @aprilsloves
BR – @totallybydesign
Again, gorgeous vignettes focusing on the beauty of simple things: a leafy branch in a bottle, scented hyacinths in a jar, field flowers and old cherished books, vintage teacups…the beauty of daily life. Thank you ladies for the inspiration!
If you're on Instagram, you're welcome to join the 12 months of happy stills project – just upload a still life image (or more) that represents your happy moment and tag #12monthsofhappystills and @c_colli (More details on the original blog post here).
On 1st May I'll share my favourite still life for the month of April. Have fun, breathe, and keep focusing on beauty :)
Subscribe to my blog here and receive an email every time I publish a blog post.
If you'd like to follow me on Instagram, my account is @c_colli
Thank you!