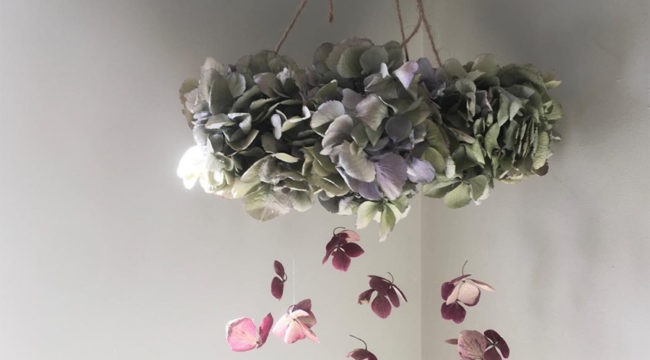 Today for my student feature I'm interviewing Bex Partridge, a.k.a. Botanical_tales on Instagram. Bex, a fellow flower lover, took my e-class Visual Storytelling 1: create your story, find your voice last year in June. Let's hear what she has to say about it: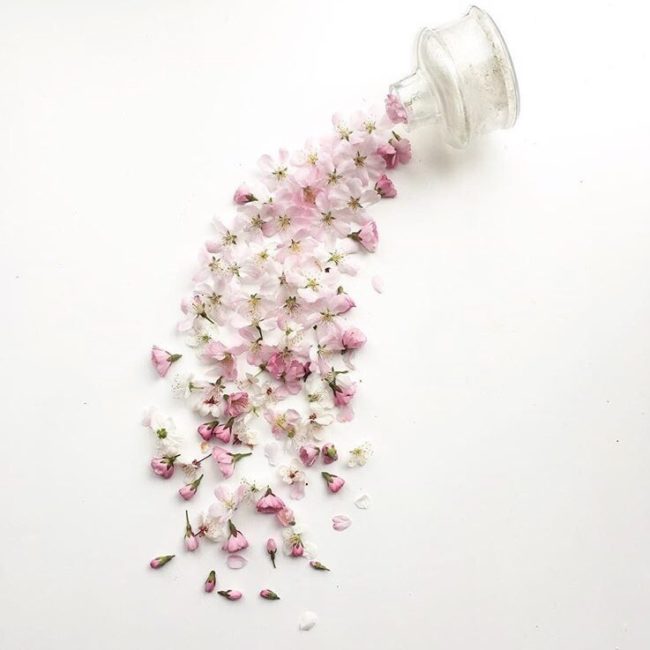 Why did you decide to sign up to the e-course? What did you want to learn and achieve?
I made the decision to commit to the Visual Storytelling e-course because I had a nugget of an idea in my head but was in the throes of dealing with an unruly toddler and new born baby. I needed some guidance as well as motivation to enable me to start my journey.
I find Cristina's work incredibly inspiring, and I really enjoy learning new skills.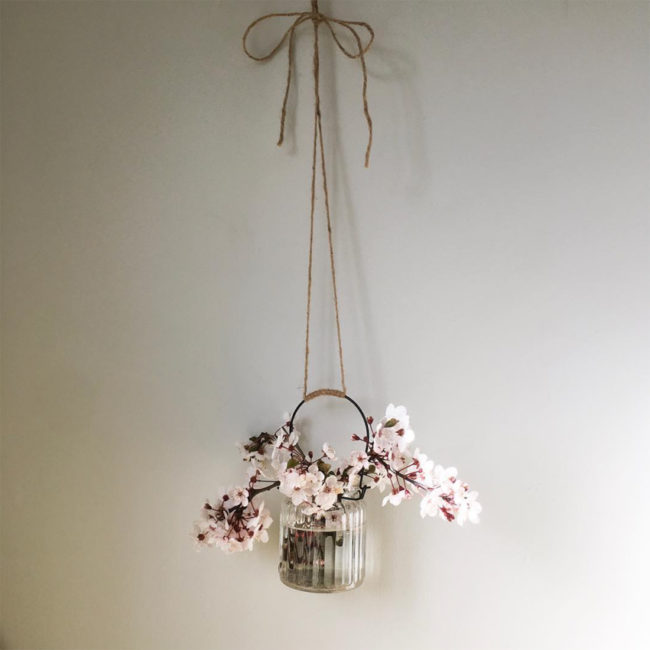 How did you find the creative exercises?
At first challenging, to have that discipline and also to find the time. But once I had taken the leap they were incredibly enlightening.
If I found something particularly hard, then I would move on and come back to it later when thoughts had developed more. I used a lot of the thinking from this course to brief my logo work, which was positively received by the designer and helped us to achieve our results very quickly.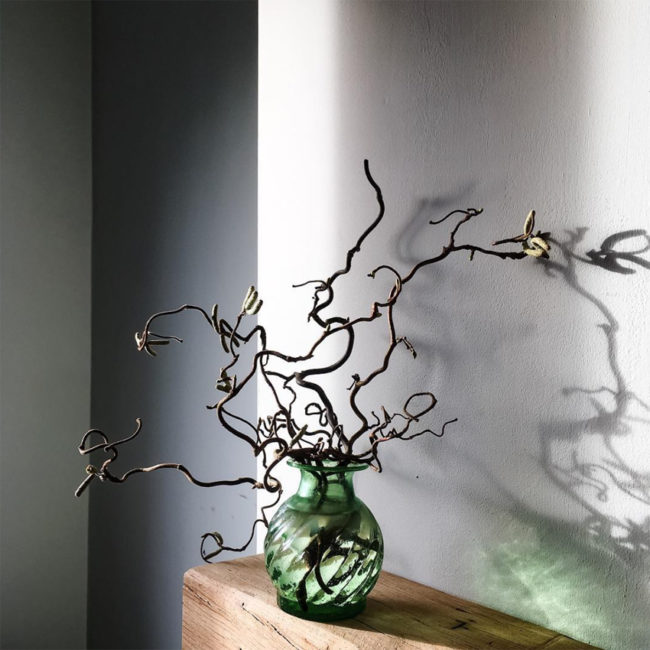 What did you most enjoy about the course?
I really like how it has encouraged me to evolve and in fact continues to do so. I regularly dip back in to the content when I am stuck or feel myself straying away from where I want to be.
It also helped me understand what I wasn't, even though at times this conflicted with what I wanted to be! And most of all it helped me to set some boundaries which are not restricting in anyway, in fact they make my creative life easier by allowing me to focus.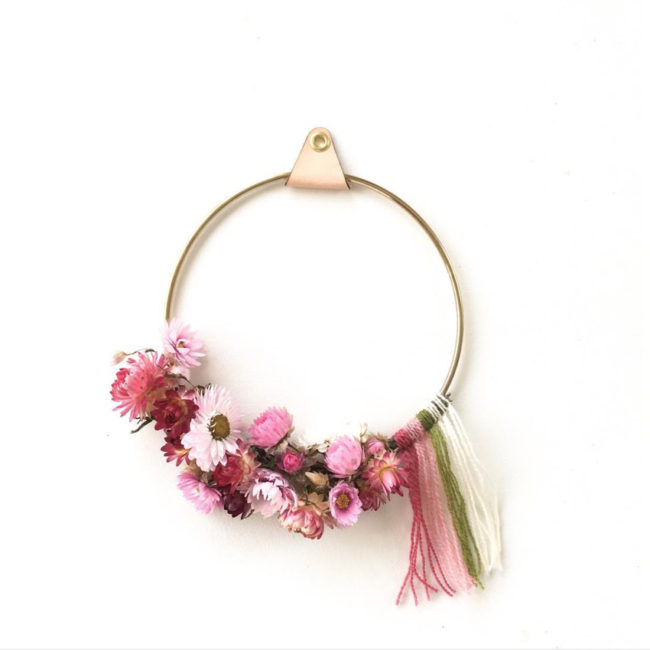 What changed, and how did the course help and inspire you?
I would say the course helped me to narrow down my ideas and bought clarity to my story. I was able to finally articulate the story behind my images and my brand. I think sometimes I just need some validation and being taught by Cristina in a (virtual) group gave me this and much more.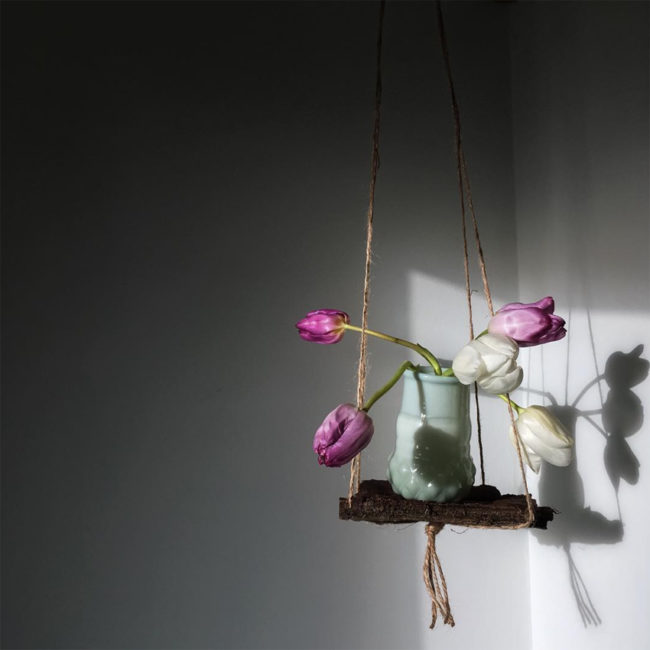 Please tell us what you discovered about your story/message, and how you're applying these findings to your visual storytelling?
When I first started out my plan was just to document the many flowers that bloomed in my new (mature) garden. But the more exercises I completed, the more I realised I wanted this to be so much more…yes I show mainly flowers in my photographs but there is normally a story behind the image.
I find because of this, I've managed to make some deep connections on Instagram with fellow creative and flower lovers, which can only be a good thing!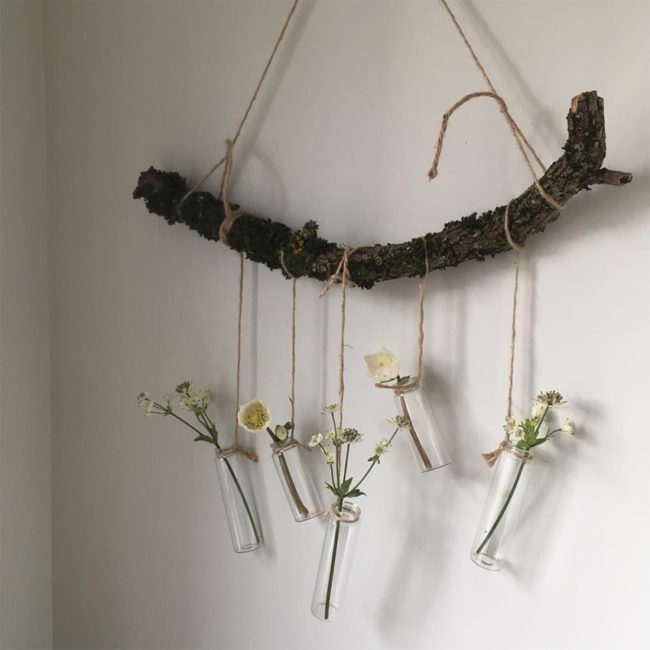 Thank you so much Bex for sharing your thoughts about the course, and for your kind words! It was a pleasure having you in class :) I'm so glad to hear that the course helped you not just with your visual storytelling, but also with the design work behind your logo – it proves that when you are clear about your key words and brand values, it's also easy to communicate that to designers and other creative collaborators.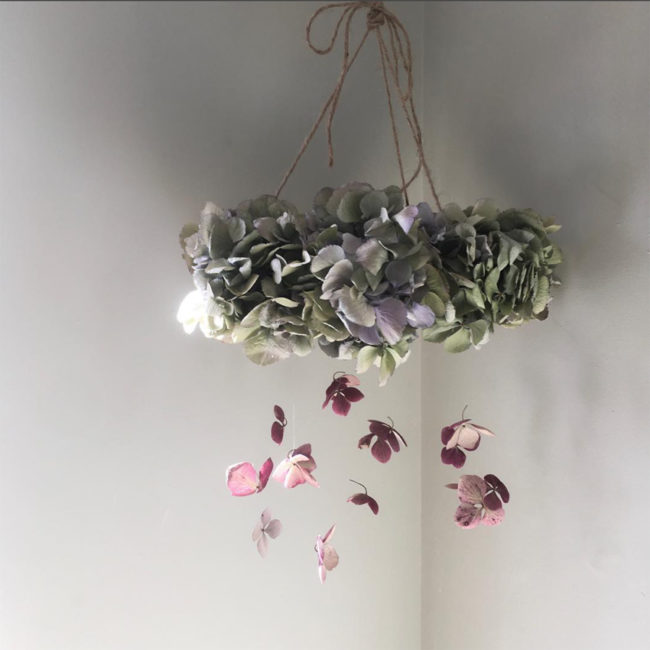 Make sure to check Bex's beautiful Instagram gallery. I love her gorgeous wreaths, and the way she's always finding new creative ways to display flowers, fresh and dried.
I'm always thrilled to hear feedback from my students, and I'm so happy to see them grow, evolve, and become more and more confident about their own vision and photographic voice. Learn more about my visual storytelling e-courses here.

***
Once or, occasionally, twice a month I send out a Creative Note to my readers, with my thoughts on the creative process, inspiring links, and course news.
Signing up also gives you access to my Inspiration Library, with free resources like my ebook "The heart of Instagram: finding your peeps and building community", the creativity workbook "Creative Intentions", desktop wallpapers, and more. Interested? Sign up here
If you're on Instagram and would like to follow me there, my account is @c_colli
All photographs in this blog post © Rebecca Partridge