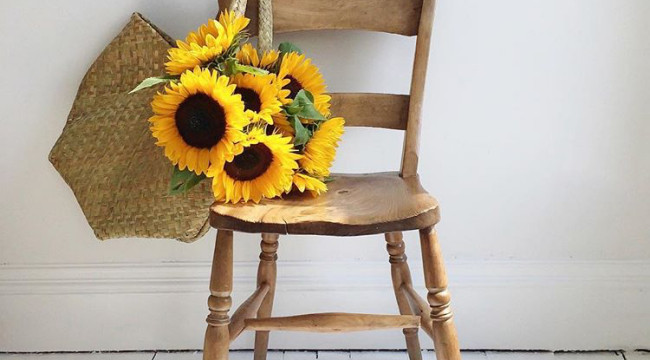 July's favourite happy still
Happy August! Our weather this past month has been quite cool and temperamental,  but all the gorgeous photographs in the #12monthsofhappystills July feed are so summery and joyful that they warmed me up from the inside out…
As always, it was very tough to choose just one favourite but this sunny image by @hannahargyle stole my heart: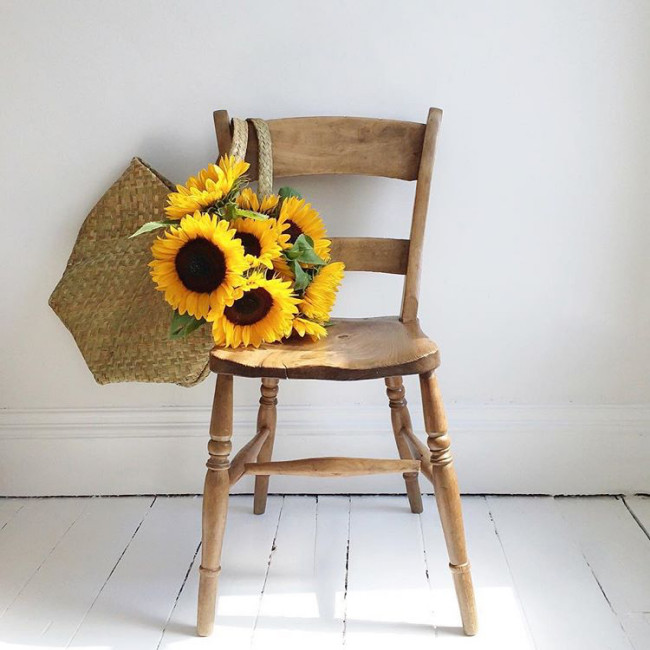 The sunflowers in the straw bag casually propped on the back of the chair, all that white, and the patch of sunlight…they all speak of Summer holidays, a love of simplicity, and slow living at its best – beautiful capture Hannah, congratulations! Please get in touch so that I can send you a little something.
I also loved these four images very much: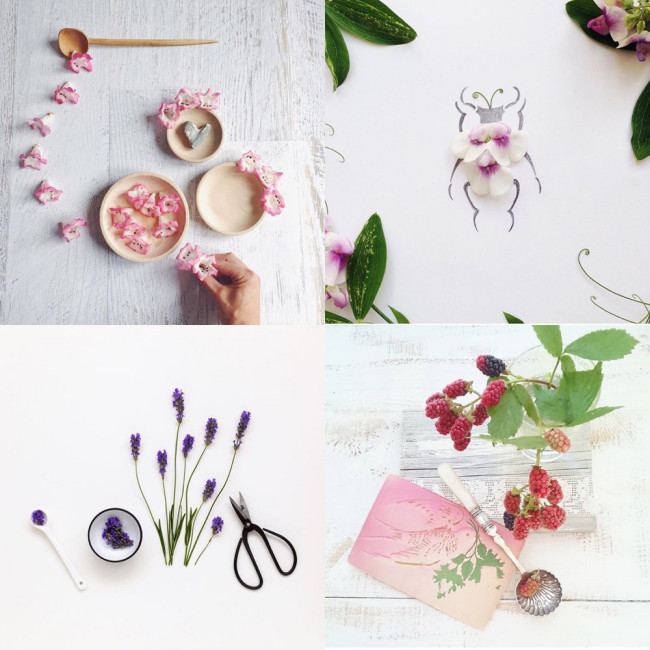 TL – @zoepower
TR – @georgiestclair
BL – @candypop.uk
BR – @atelier_cocon_m
Stopping for a moment to play with flowers, so familiar and always a joy….the cute bug made out of paint and sweet peas, how can it not make you smile?…gathering lavender from the garden, such a soothing activity and scent…and those juicy berries so reminiscent of summer puddings and garden parties…thank you lovely ladies for taking the time to focus on beauty and sharing it with us all!
If you're on Instagram and you'd like to join the 12 months of happy stills project,  just upload a still life image (or more!) that represents a happy moment, or something that makes you happy, and tag #12monthsofhappystills and @c_colli (More details on the original blog post  here). On 1st September I'll share my favourite happy still for August. Have fun :)
If you'd like to follow me on Instagram, my account is @c_colli
To receive an email every time I publish a blog post, please subscribe to my blog here
Thank you!
Tags:
12monthsofhappystills