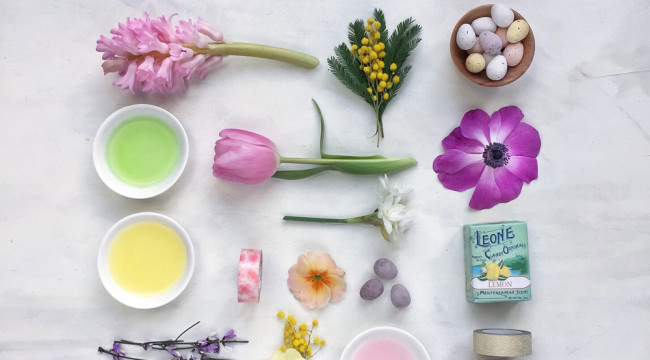 Making a spring flat lay
Earlier this month I wrote an article for the Spring issue of Blossomzine magazine, the first of a series.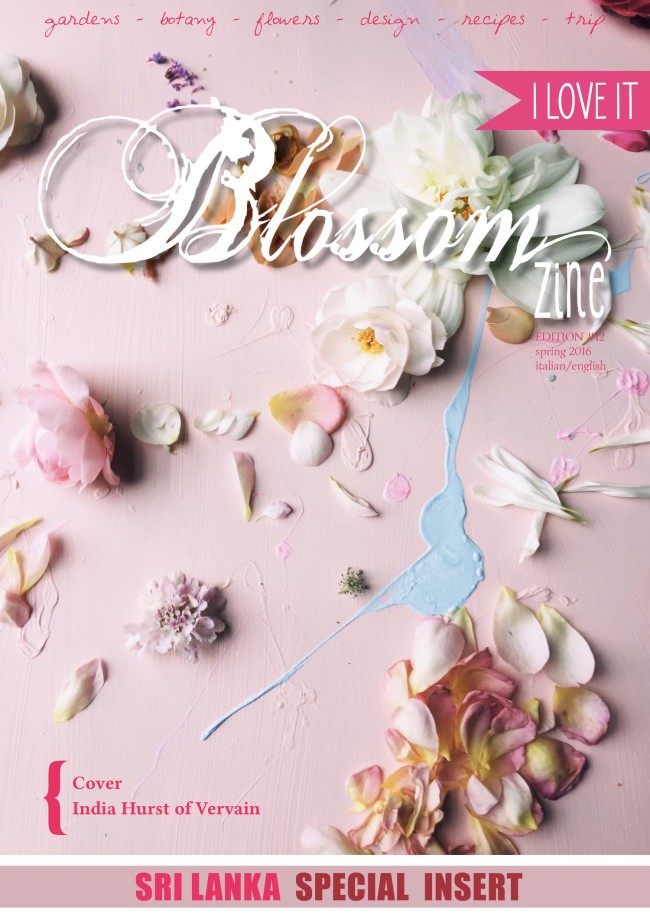 Blossomzine is published every three months – spring, summer, autumn, winter – and since the seasons have a huge influence on my work it made sense to write about seasonal inspiration, starting with spring.
Dana, the director, decided to take full advantage of the fact that the magazine is digital, and thought of adding links to videos and other media to the articles.
I loved her idea, and I created two videos showing a floral still life in the making, and a composition tip. Actually, I recorded three videos, but in the first one I positioned the iPhone at the wrong angle and ended up recording just my back, shoulder and arm…oops!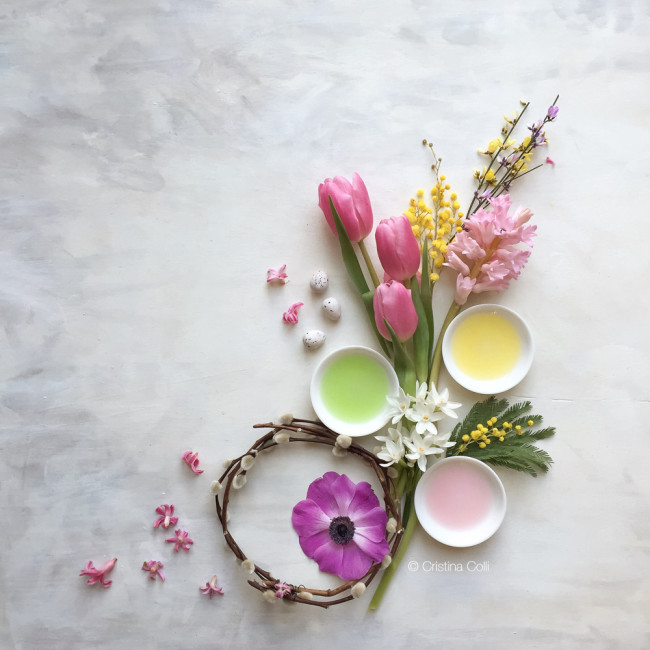 I'm happy with how the other videos turned out though, especially because they show two different scenarios: one where the still life seems to happen on its own, and every flower or object seems to find its place almost by itself, at first try, and one where there's a lot of moving stuff around before I can actually feel satisfied with the result.
Talking to students, and colleagues too, I realised how many people think that once you know how to compose a still life, they all come to you easily. Well, that's not the case. I wish it were, but sometimes the muse just isn't there, and I might spend a whole afternoon trying to create a still life, only to end up frustrated and not liking any of the shots I took…and that's ok. If this sounds familiar, please don't think it's just you: it happens to everyone.
We all have good days and bad days. The important thing is not to beat yourself up because you "wasted" an hour/a morning/a day and didn't create anything you like. That's what I used to do, but it only made it more difficult to get back into the flow of creation.
So when you have one of those days, please give yourself some slack. Take the bad days as part of the creative process, and just keep trying, without expectations, without the pressure to create the "perfect" image, but simply for the sheer joy of creating. Keep trying, until you stumble across a good day again :)
So, here are the videos: the one where everything falls into place very quickly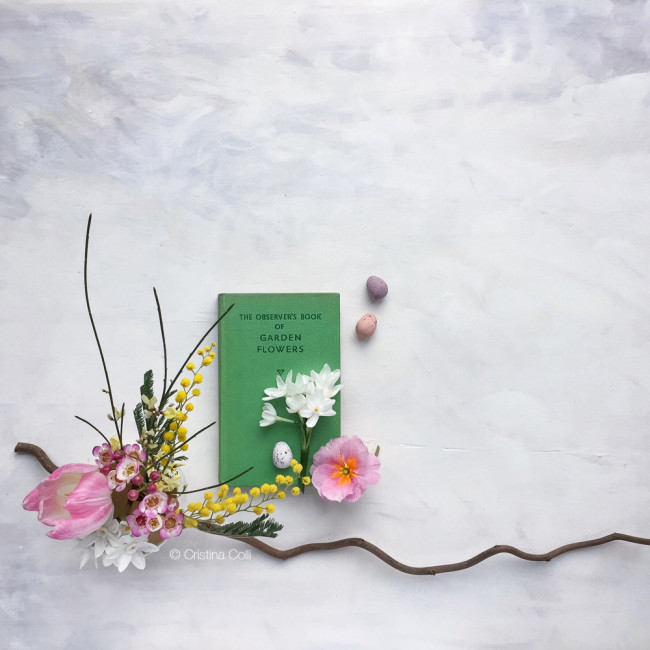 and the one where I keep moving stuff around
I hyperlapsed the video, and cut all the parts where I just kept staring at the composition scratching my head, so that you wouldn't be bored to death, but know that it took me at least 30 minutes to get the still life right!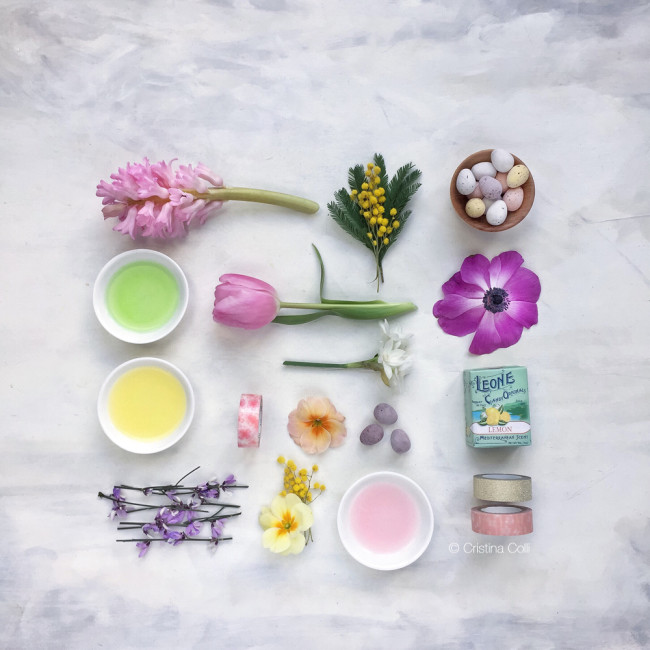 Finally, here's the composition tip about negative space, and its importance in an image.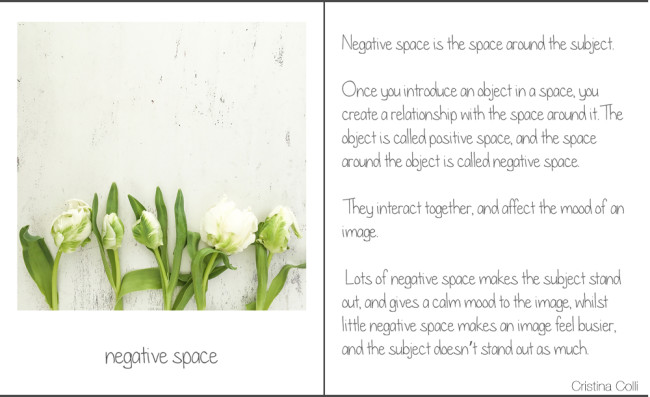 I hope you like the videos, and do have a look at the magazine – there are some lovely articles, as usual, and the cover is gorgeous!

***
Once or, occasionally, twice a month I send out a Creative Note to my readers, with my thoughts on the creative process, inspiring links, and course news.
Signing up also gives you access to my Inspiration Library, with free resources like my ebook "The heart of Instagram: finding your peeps and building community", the creativity workbook "Creative Intentions", desktop wallpapers, and more. Interested? Sign up here
If you're on Instagram and would like to follow me there, my account is @c_colli