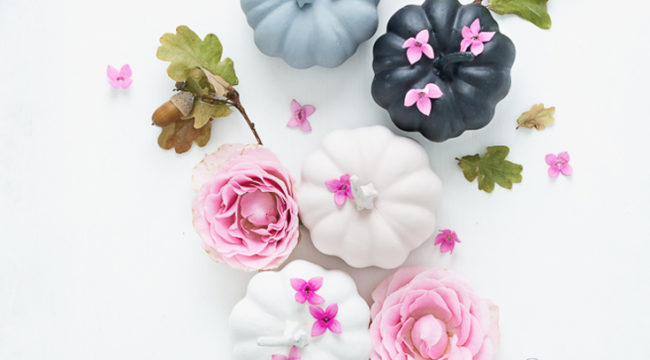 November floral notes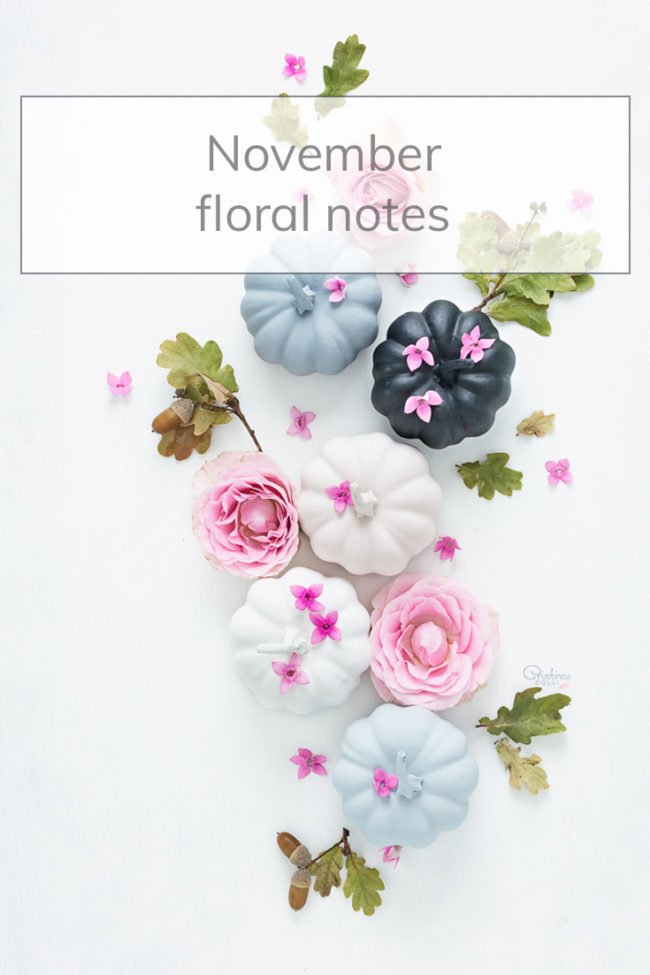 Another month is coming to an end, wrapped in mist, rain, fallen leaves, a few beautiful sunsets, and the first frosts.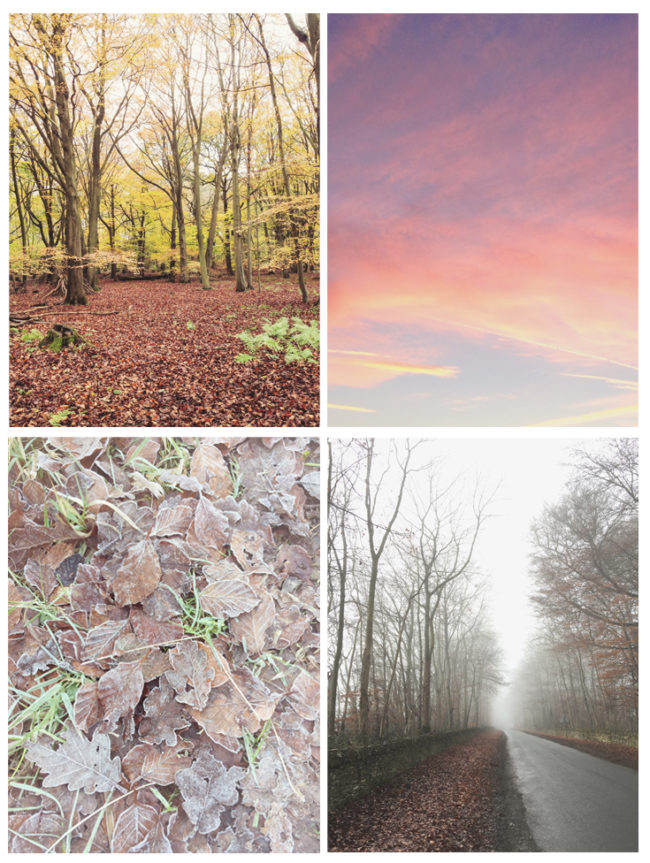 I didn't spend as much time in nature as I would have liked, partly because of the weather and partly because I've been busy creating images and working on my still life photography courses.
When I have a bust of creative energy I tend to retreat into my own world, going from camera to notebook to computer, neglecting routines and just giving myself heart and soul to my projects…so I had to force myself to go for a walk at least at the weekend, to keep some kind of balance.
November gave us much cooler days, and the garden looks quite forlorn. My hellebore plant has got some kind of fungus and it's not doing so well, so I have no flowers for my photos, and have to check the local florists for flowers and foliage that I can use to evoke the feel of Autumn.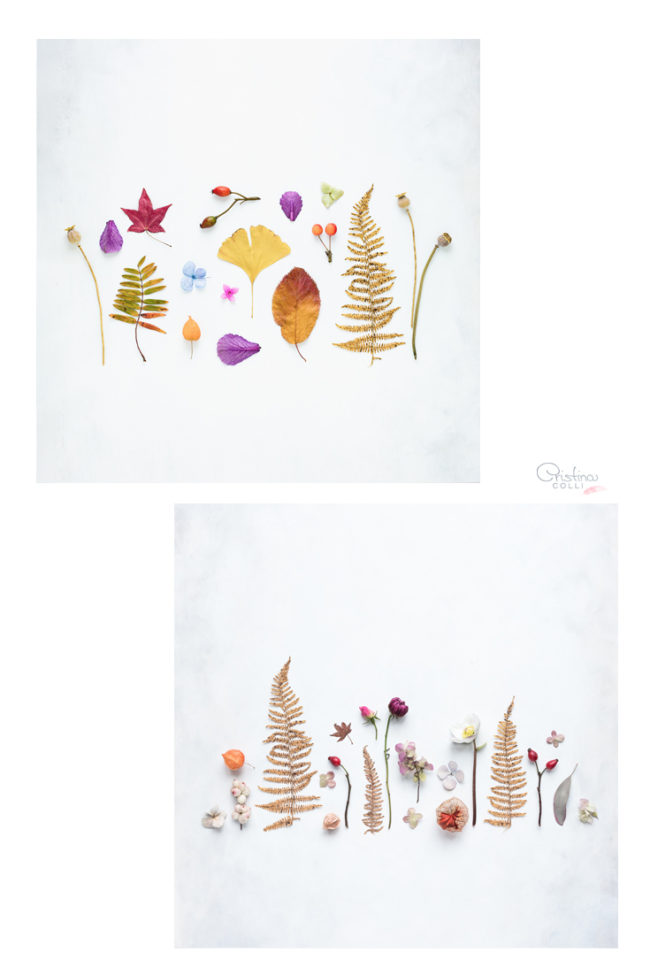 I have a couple of boxes where I keep dried leaves, ferns, and other botanical snippets that I can use for my photographs.
My husband brought me a few ginkgo leaves from a tree near his office, and I made the most of fruit, berries, rose hips, and even a beautiful ornamental cabbage – they're usually massive, but this one was small enough to fit in with the other elements.
I love its colour and the leaves texture – nature never fails to amaze me.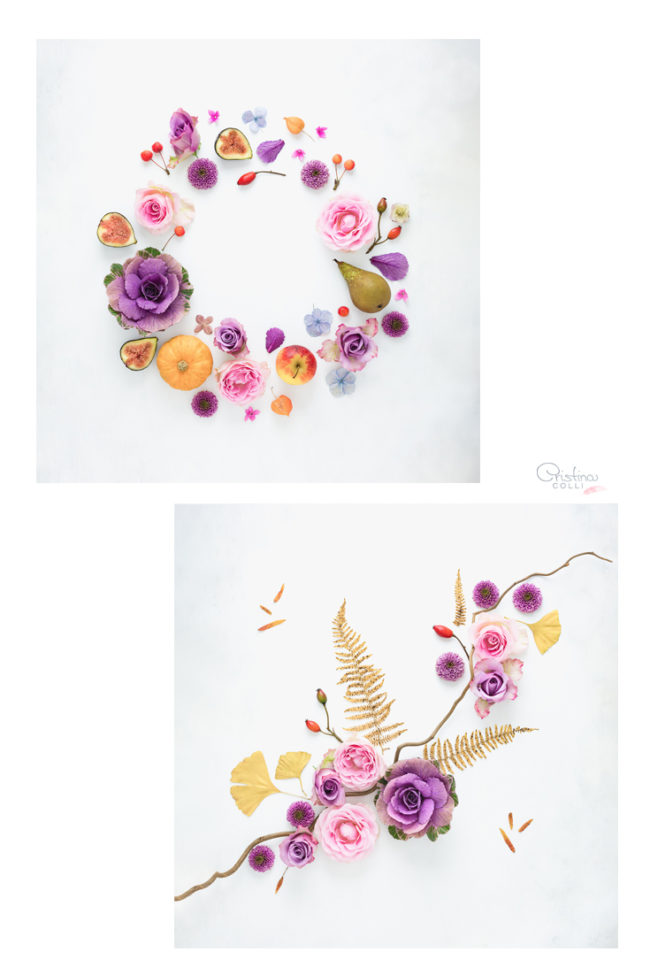 I used pumpkins too for my still life images, as I love their shape.
The Crown Prince squash is my favourite, with its lovely blue-grey skin and delicious, sweet flesh that's perfect for pumpkin pie and roasted pumpkin soup.
I found a squash small enough to use in my classical still life images, but it was too large for my flatlays, so I painted a few mini pumpkins in my favourite shades of Payne grey, white, and pale pink, same as I did a couple of years ago.
These colours make me think of misty sunrises over frosted landscapes, I love their delicate softness…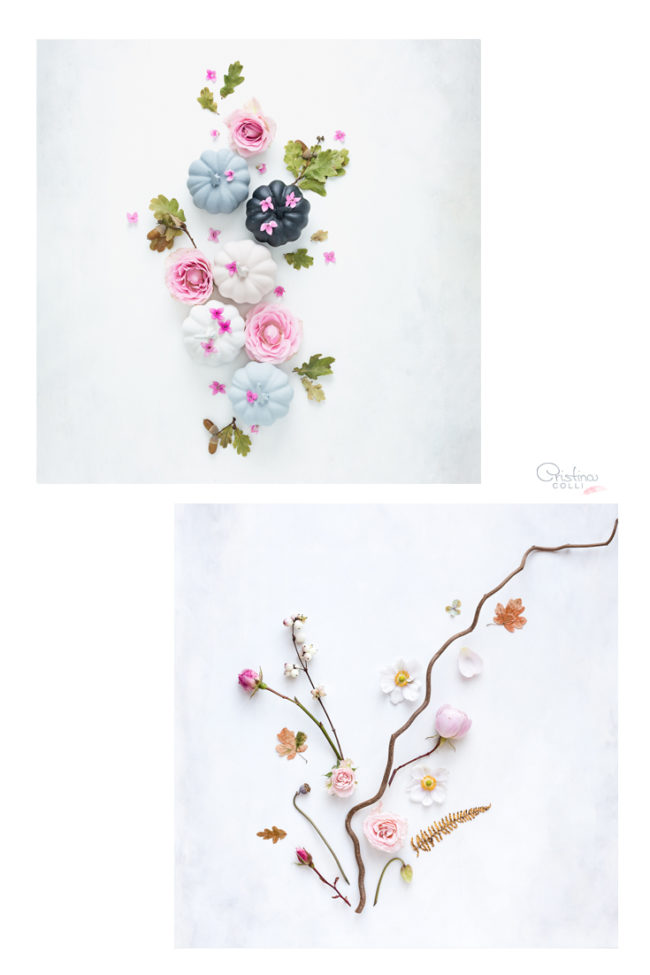 The vintage French manuscript made another appearance in my work, and a new heart-shaped mug that was a gift from my parents – thank you mum & dad for a perfect present!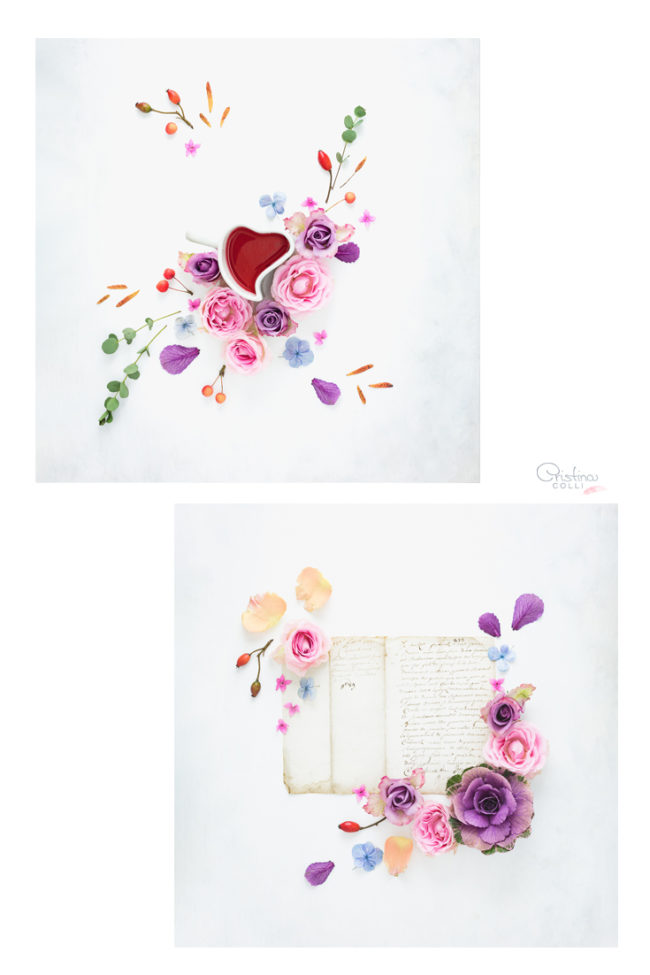 The days are getting shorter and shorter…winter is coming, and there's very little light to play with. Time to embrace the darkness, look for beauty in the shadows, and create dark and moody still life images inspired by the Dutch masters.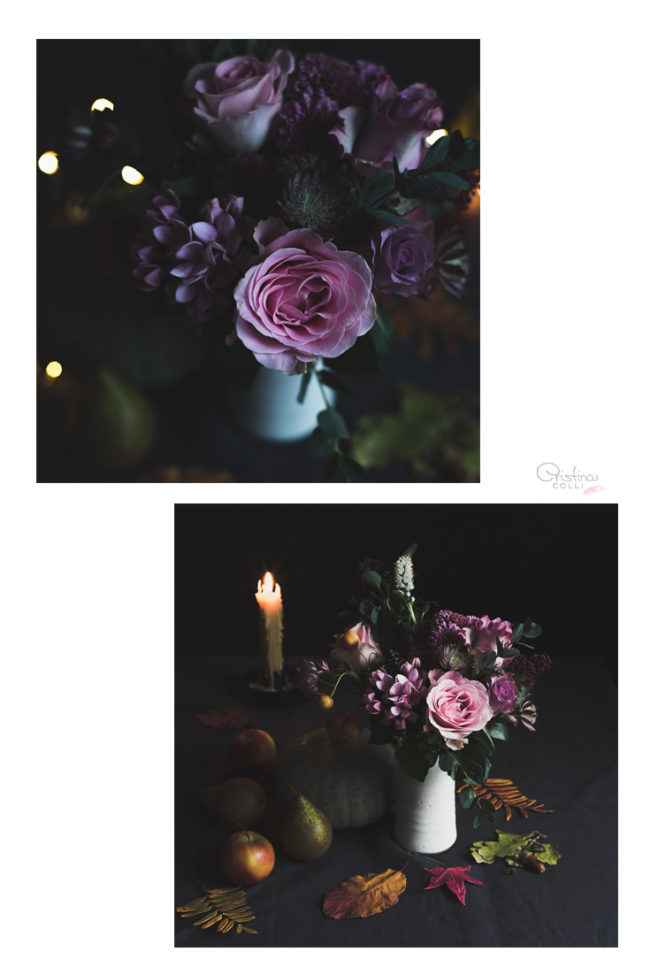 Soon I'll take the baubles out of their box, and play around with decorations, pine branches, holly and mistletoe…getting ready for Yule, and the Winter Solstice.

–
P.S. In my monthly newsletter Creative Notes I share more updates on my work, composition tips, thoughts on creativity, promo codes and special offers for my online classes, and access to my Inspiration library – you can subscribe here
Tags:
floral notes
,
photography
,
still life