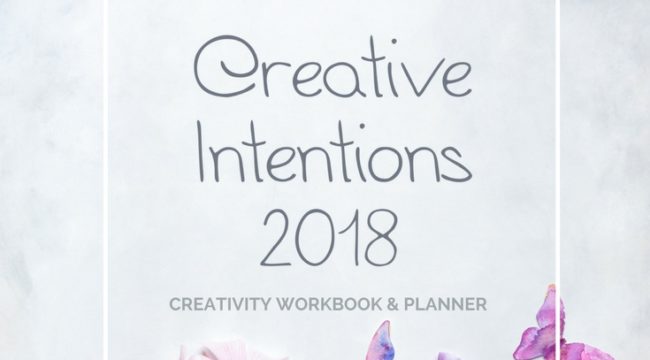 Presents for you :)
At the end of the year I always take a couple of weeks off to relax and recharge my batteries. This welcome pause is a time to rest, tune in, hatch new plans, name my dreams, and plant new seeds.
I usually dedicate a day or two to reflect on the year that's just passed, set intentions for the new one, and choose a word to guide me through the next twelve months. I do this process with the help of Susannah Conway's wonderful workbook "Unravel Your Year" (highly recommended!)
Last year I did a similar process for creativity, since it's such a big part of my life, and of my business.
I designed a workbook/planner, Creative Intentions, and shared it with all my Creative Notes subscribers.
The workbook got a lot of positive feedback, so I created a new version for 2018. In it you'll find guiding prompts to review your creative journey in 2017 and set intentions for the year ahead, plus a simple planner to help you focus on what you'd like to achieve.
You'll also find prompts to keep you inspired and motivated, and overcome creative blocks.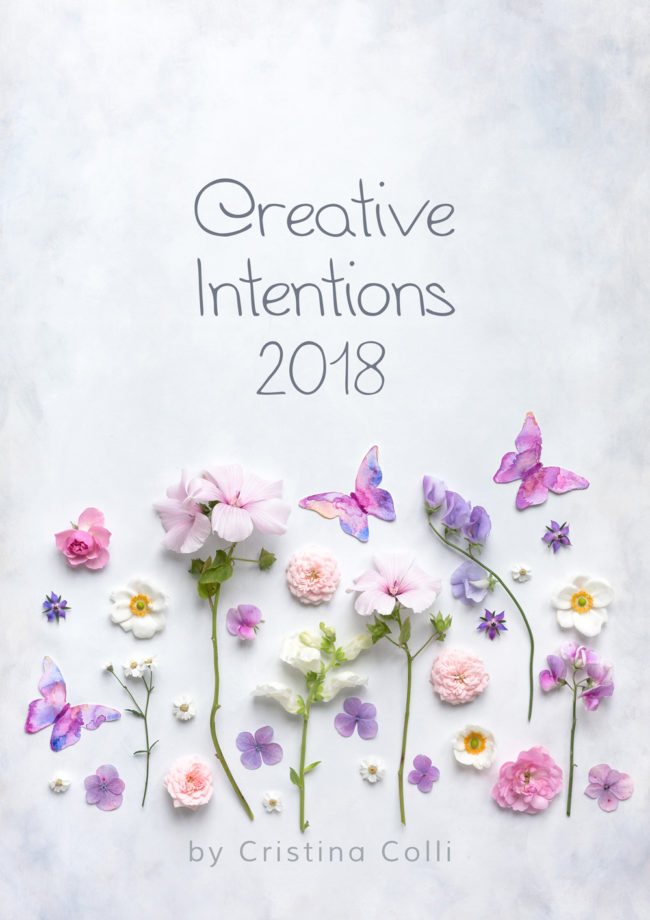 The workbook is in my Inspiration Library, together with a simple A4 calendar featuring one of my images, and a gratitude journal – my Yule presents for you :)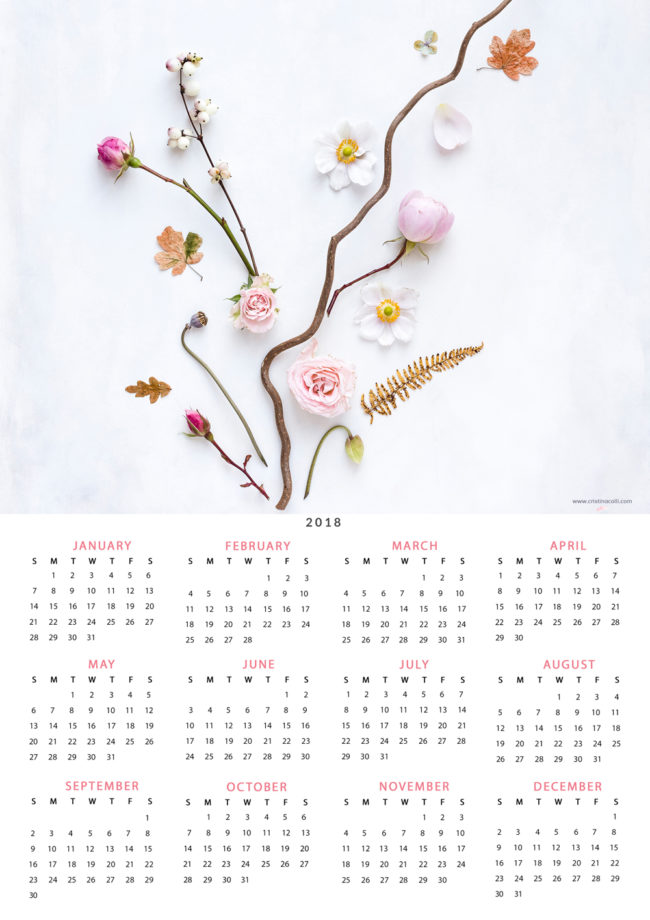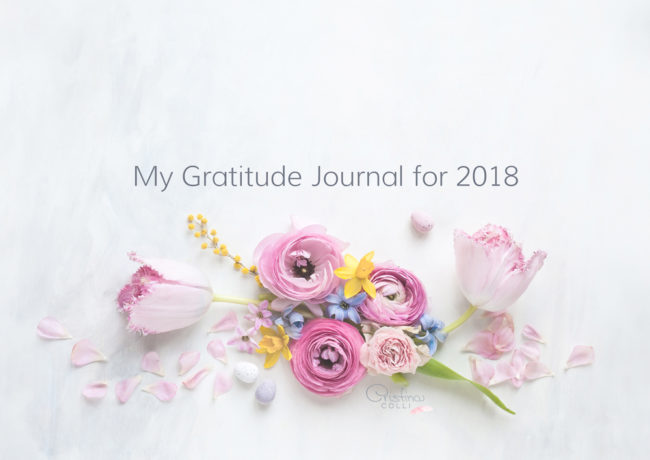 Enjoy the rest of the year, and happy holidays!

SaveSave
SaveSave
SaveSave
SaveSave