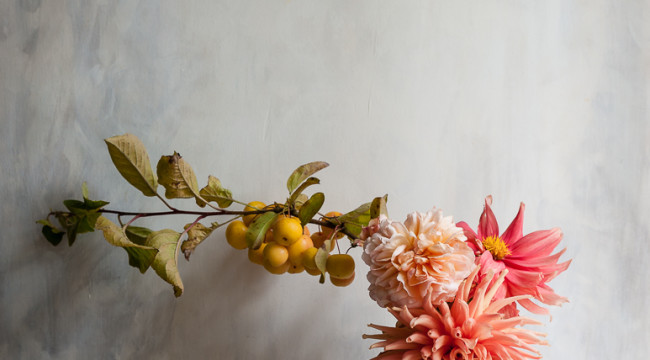 Seasonal inspiration: October
It's time to tell you what October means to me, before the month flies away and we're suddenly catapulted into November ;)
October is another favourite of mine. The leaves change their colours, dressing up the countryside in glorious shades of gold, orange, and reds – like nature's exuberant, colourful fireworks celebrating the bounty of the year.
October is the sound of leaves crunching underfoot, the soft blur of mist, the scent of woodsmoke…days getting shorter and shorter, rainy afternoons spent baking apple pies, roasting pumpkin, making soup…
October means making the most of sunny weekends and spending as much time as possible outdoor, especially in the woods, where it's easier to notice the subtle changes, the abundance of mushrooms, acorns, rose hips, nuts, berries…sometimes I hear an owl hoot, and often spot wildlife, especially squirrels storing up nuts for winter, herds of deer gracefully running among the trees, and even the occasional hare hopping around…
October means still having lots of dahlias in bloom, and making the most of the last few roses.
October is also the time when I start longing for a log burning stove, or an open fire, like we had in Dublin…the joy of spending some quiet time curled up on the sofa, reading a good book or simply looking at the flames…in our next home, definitely…
I created several still life images inspired by October, but I cannot pick just one, as they all capture a different side of this beautiful month…so here are my favourites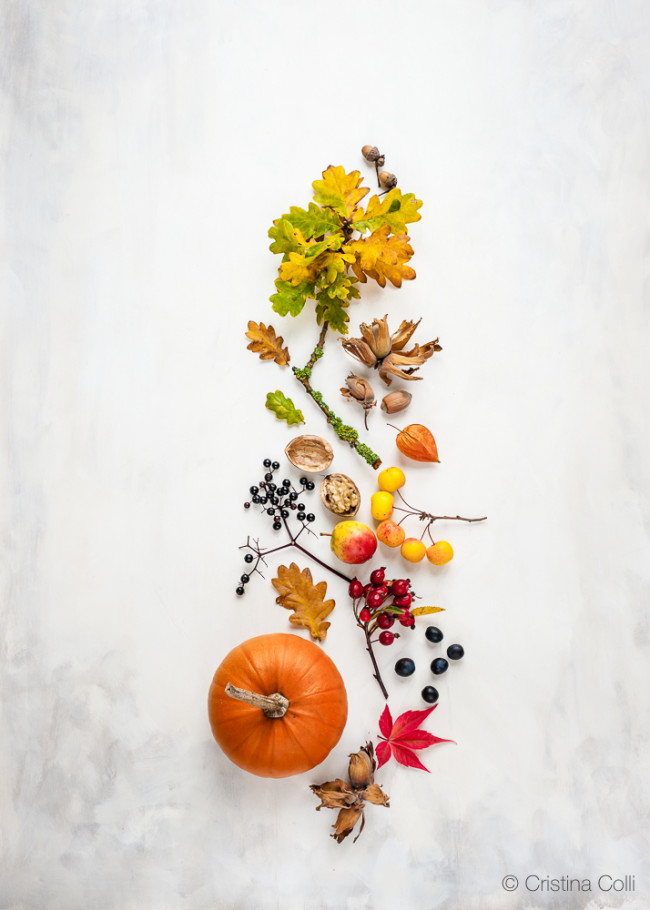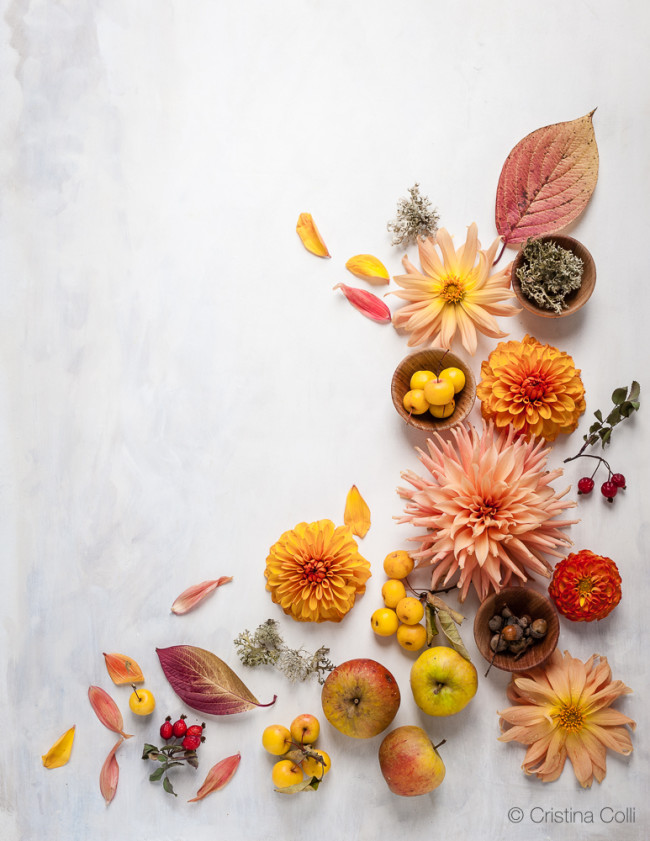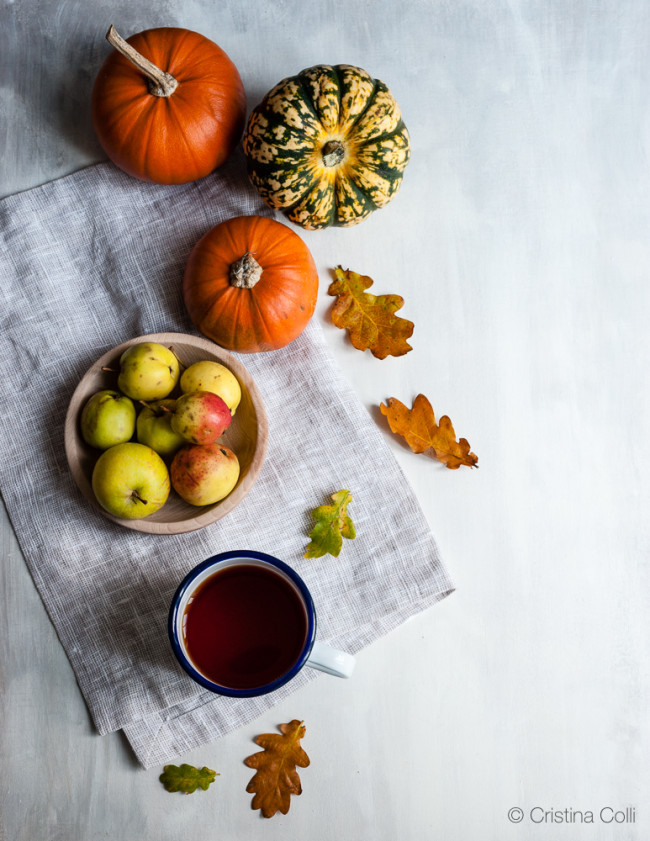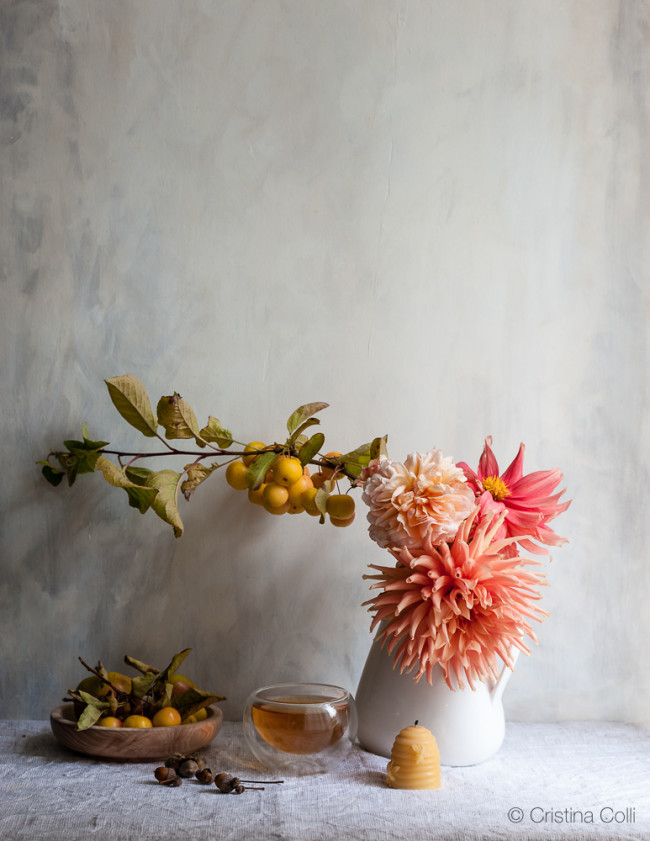 If you'd like to see more seasonal still life images, check out my new hashtag #CCseasonal on Instagram. Lots of Instagrammers are joining in the fun with their beautiful seasonal still life photographs, the gallery looks wonderful!
So how do you feel about October? What does it mean for you?
***
Subscribe to my newsletter here
If you'd like to follow me on Instagram, my account is @c_colli
Tags:
CCseasonal
,
october