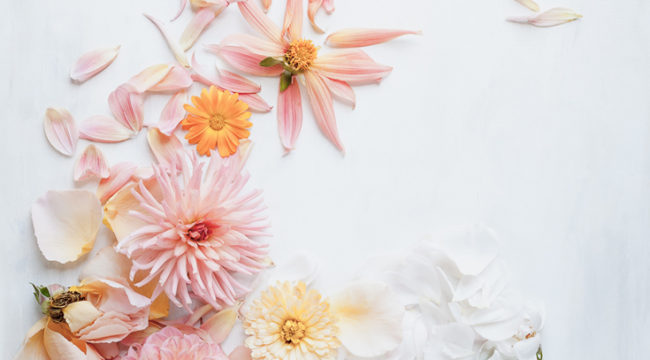 September floral notes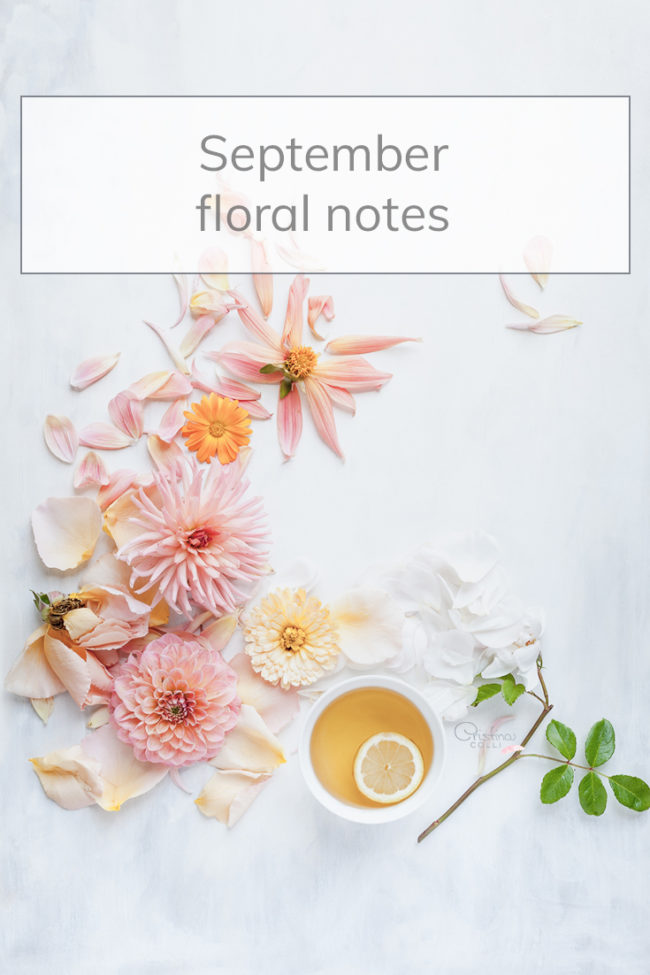 Lately I've been thinking about my blog and website, and how I've neglected both in favour of my Instagram gallery. There's only a finite number of hours in a day, and I seem to have a never-ending stream of ideas and projects to work on, so something is always bound to be left behind – and I made my peace with this.  What I've started questioning though is the wisdom, or lack of, of favouring a social media platform, which constantly changes whether I like it or not, over my own little piece of the internet, my online nest.
So far I've always prioritised creating content for my Instagram feed over creating blog posts, for a series of reasons, but mostly because styling, composition and photography are more natural, and take me less time, than writing does.
The fact that nowadays most people prefer to leave comments on social media rather than on blogs also had an impact on my choices – after all, it always feels nice to receive some kind of feedback, and when you've spent hours writing and editing a thoughtful post, it can be a bit underwhelming to get little or no feedback.
But then I remembered when I started posting regularly on Instagram. At the time I had very few followers, and I was happy to create an image and post it, not because of likes and comments but for the sheer joy of creating and curating my own gallery, and see the seasonal changes reflected in my work.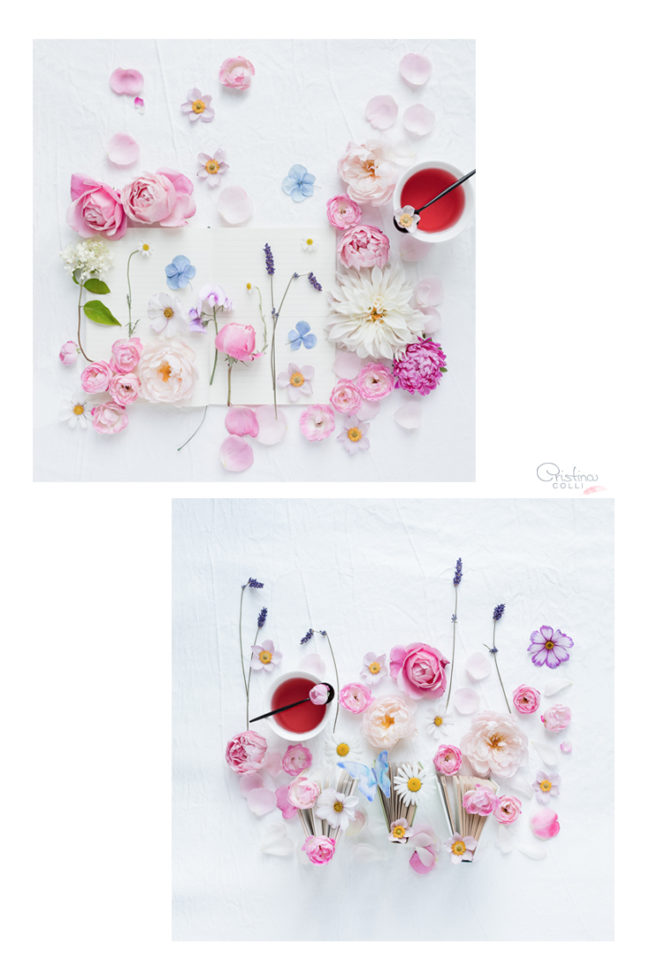 If you've followed me for a while, you know that I'm a recovering perfectionist. When I create images I have learnt to let go of perfectionism and go with the flow,  but when I write I still find it difficult not to constantly edit my words, and that obviously takes a lot of time and effort.
So I've decided to create a lighter series of blog posts to share images of the flowers I photographed during each each month, and also some quick reflections about the month itself, starting with September.
We had wonderful weather in September, with lots of sunshine, cooler temperatures, and a beautiful light. My roses bloomed again, and even though  smaller than their June counterparts, they were still gorgeous.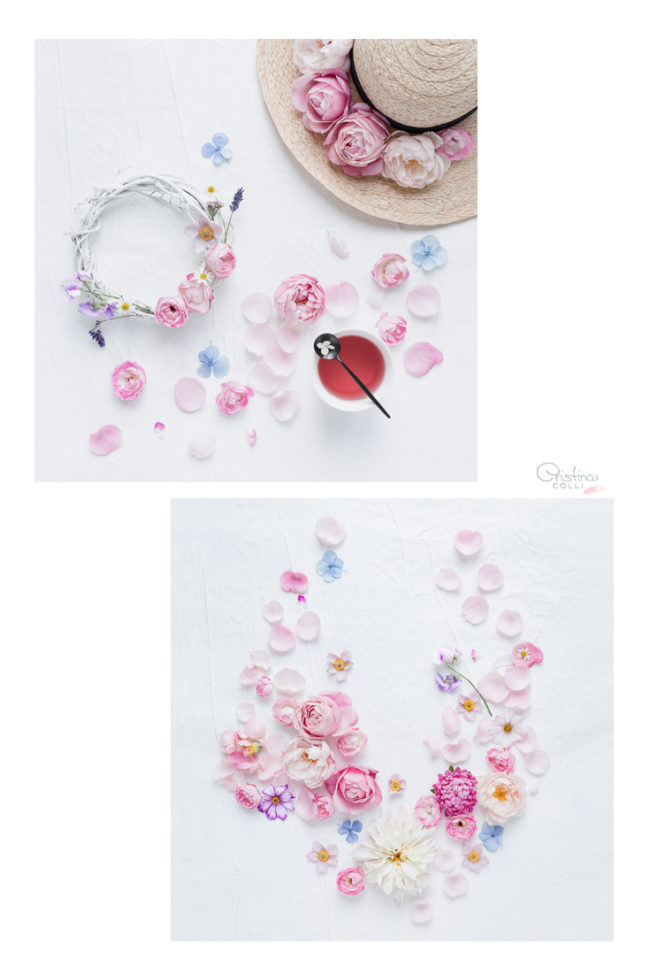 Cosmos and Japanese anemones were in full bloom too, and I managed to buy some beautiful dahlias and some late sweet peas from a local flower farm. The café au lait dahlias were incredible, especially the ones with pink hues – my favourite ones. I long for a garden with enough room for a cut flower patch, with café au lait dahlias of course :)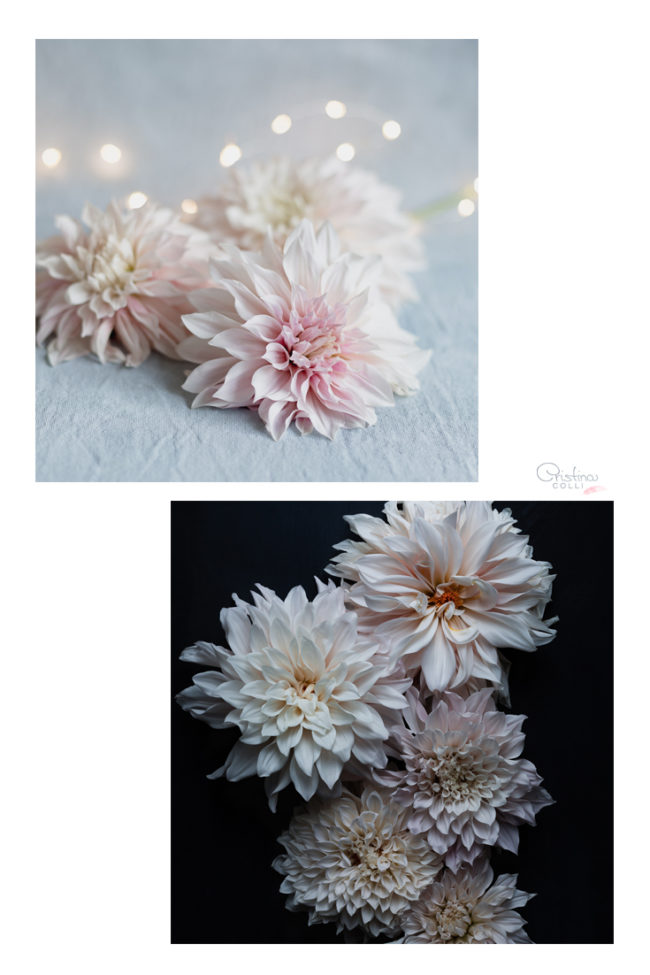 Chamomile, lavender, and hydrangeas were still in bloom, but their season is almost to an end. Seed heads, physalis, dried flowers, rose hips, and leaves are starting to make an appearance in my photographs, and there will be more of them throughout October.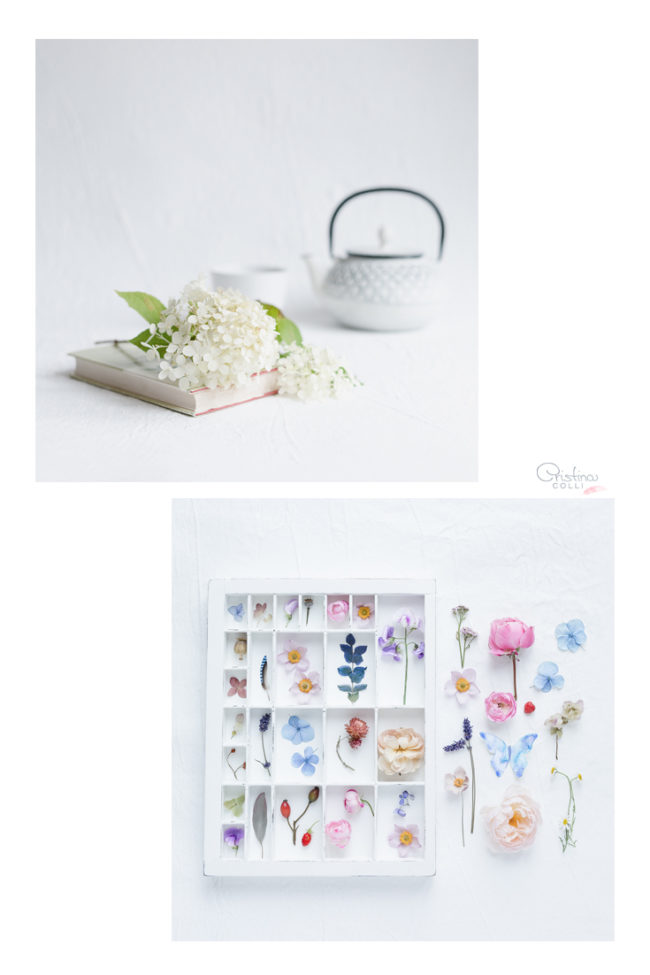 The days are getting shorter, mornings are crisp and call for warm jumpers. I've seen the first mist, smelled wood smoke  in the air, and soon the ground will be covered with a rich golden carpet of crunchy leaves…and I'm already longing for hot soup, pumpkin pie, cosy blankets, and lazy Sundays spent snuggled up on the sofa with a book and endless cups of tea – Autumn at its best.

–
P.S. If you'd like to join my monthly newsletter Creative Notes for thoughts on creativity, updates on my work, composition tips, and access to my Inspiration library, subscribe here
Tags:
floral notes
,
flowers
,
photography