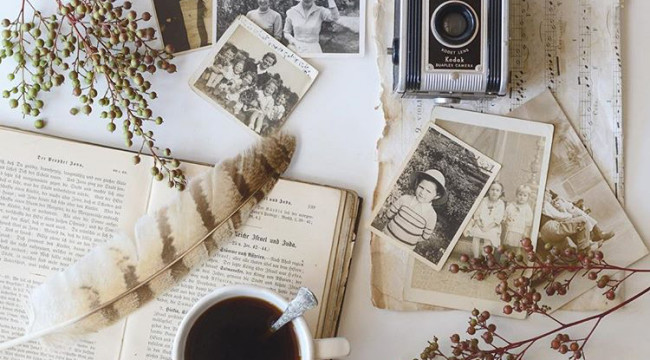 September's happy still
I was going through the #12monthsofhappystill gallery, trying to pick a favourite for the month of September, and as always finding it oh so very difficult to choose just one…when this delicate, nostalgic image by @claireb_photography stopped me in my track: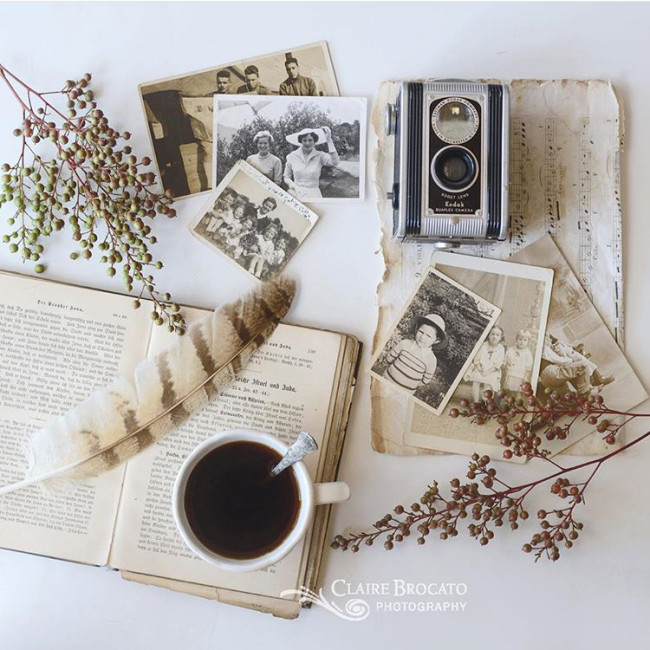 This vignette, so delightfuly retro, made me think of the times I made myself a cup of tea, sat quietly at the table, and started sifting through the old box where I keep all my photographs – from holiday snapshots to old, faded pictures of my parents, relatives, grandparents…all those smiling faces, some no longer here…a trip down memory lane, peeking into their lives and wondering what was going on at the time…Congratulations Claire for such a gorgeous photograph! Please get in touch so that I can send you a little something.
I also liked these images very much: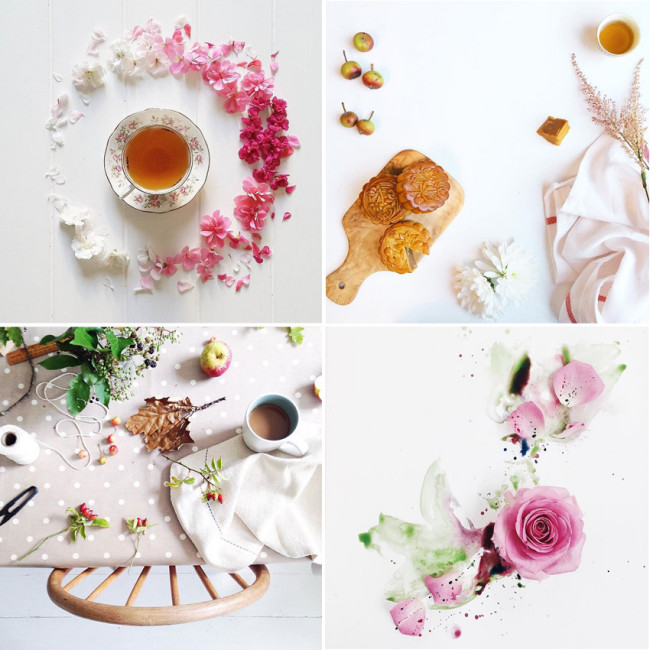 TL: @the.life.so.beautiful_
TR: @lingyeungb
BL: @live_and_bloom
BR: @georgiestclair
I like this mix of Summer and Autumn that represents so well the month of September. Quiet times spent creating: a pretty ombré wreath, delicious seasonal pies, lovely autumnal displays, beautiful watercolour & flowers art…thank you ladies for capturing your creative time, and sharing it with us – such an honour!
If you're on Instagram and you'd like to join the 12 months of happy stills project,  just upload a still life image (or more!) that represents a happy moment, or something that makes you happy, and tag #12monthsofhappystills and @c_colli (More details on the original blog post  here). In November I'll share my favourite happy still for the month of October. Have fun :)
***
Subscribe to my newsletter here
If you'd like to follow me on Instagram, my account is @c_colli
Tags:
12monthsofhappystills