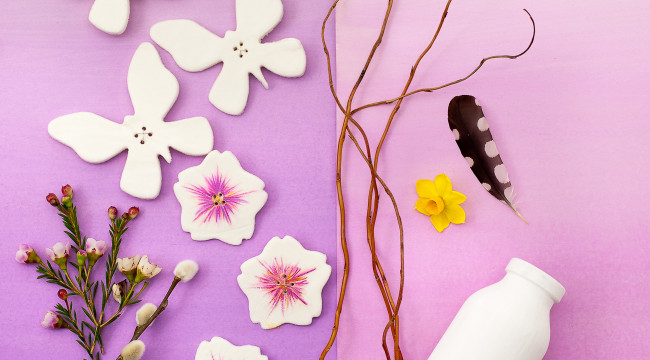 Spring vignette
Hi everyone, I've got some great news today! The Spring issue of Gatherings Magazine is out and…my work is on the cover yay!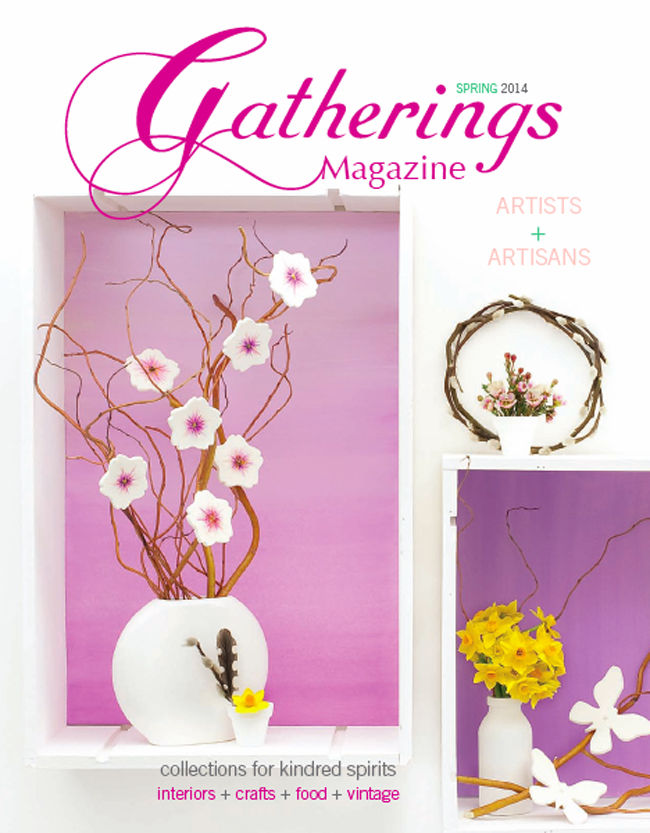 This issue is all about honouring artists and artisans. Chock full of gorgeous photography and fab articles inspired by working artists, home + studio tours, and also yummy recipes bursting with the colours of a painter's palette, – a true ode to creativity.
For my contribution I made flowers and butterflies out of home made white clay (recipe in the magazine) and  painted them, and the backgrounds, with watercolours.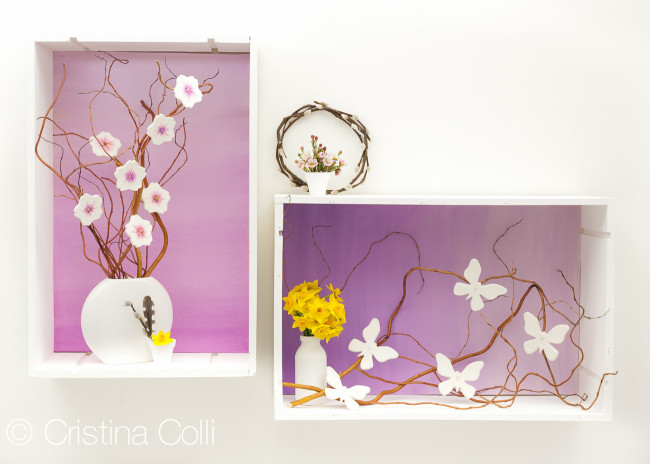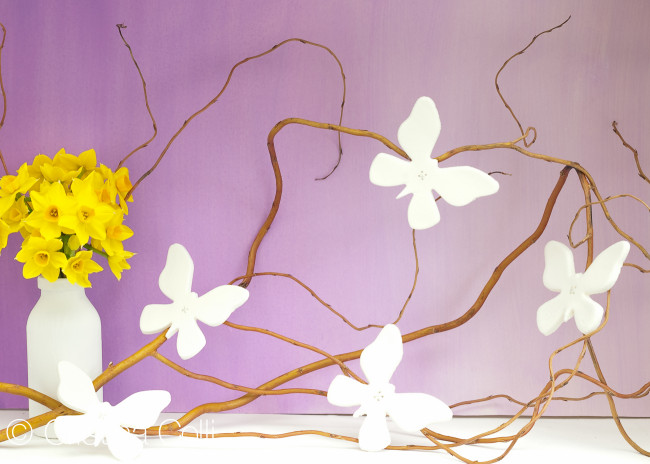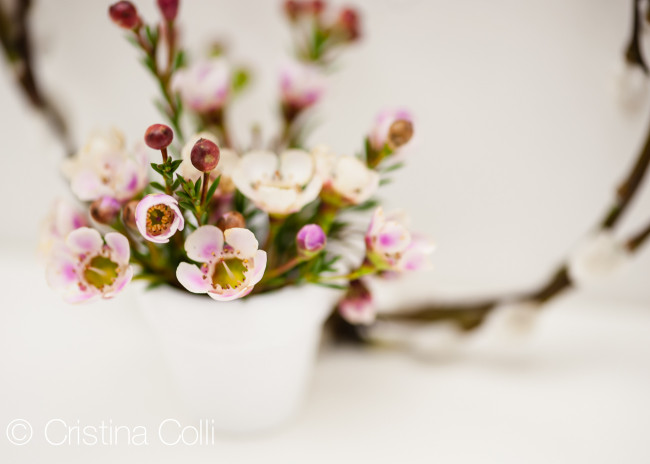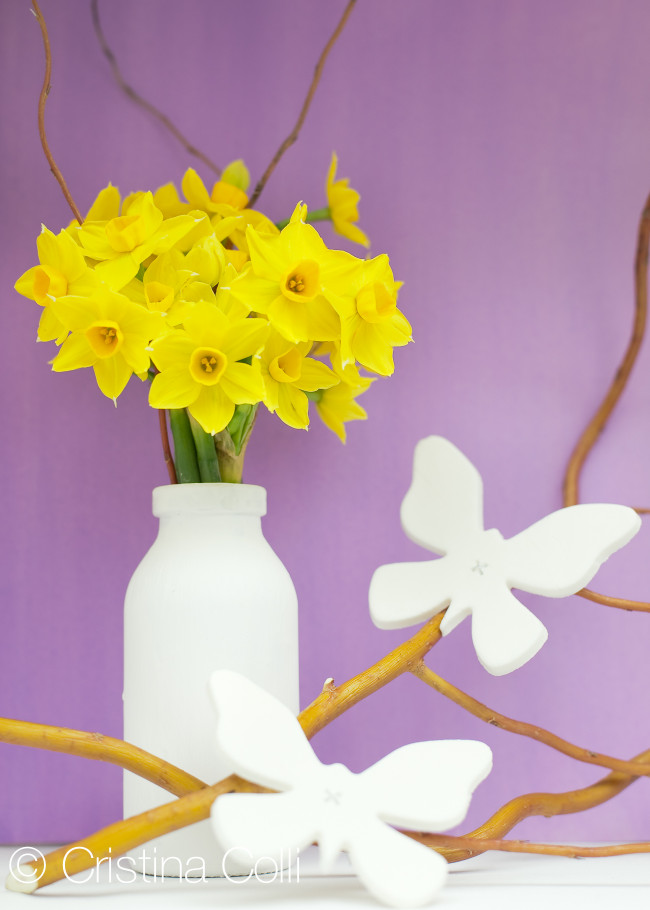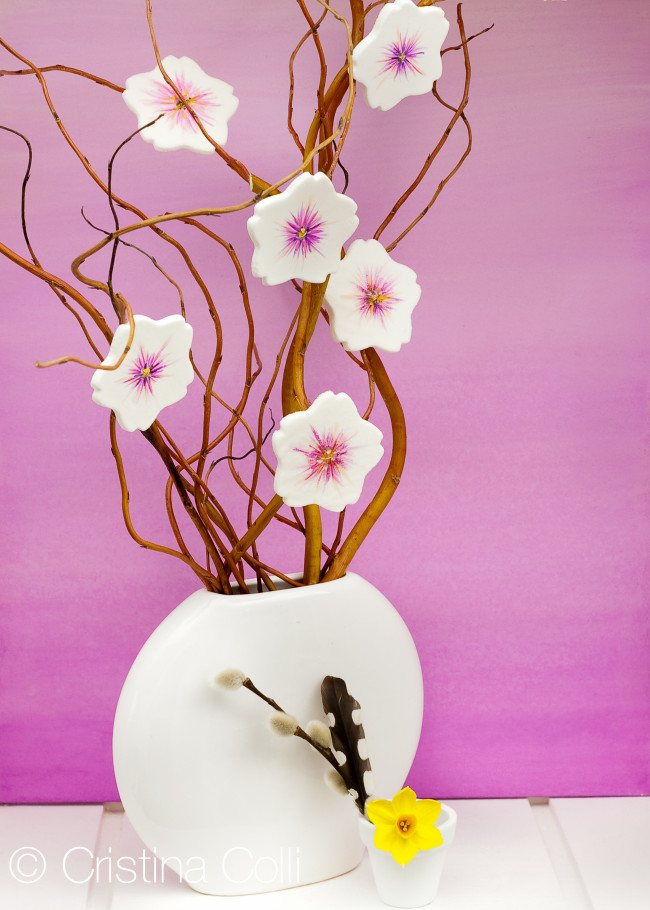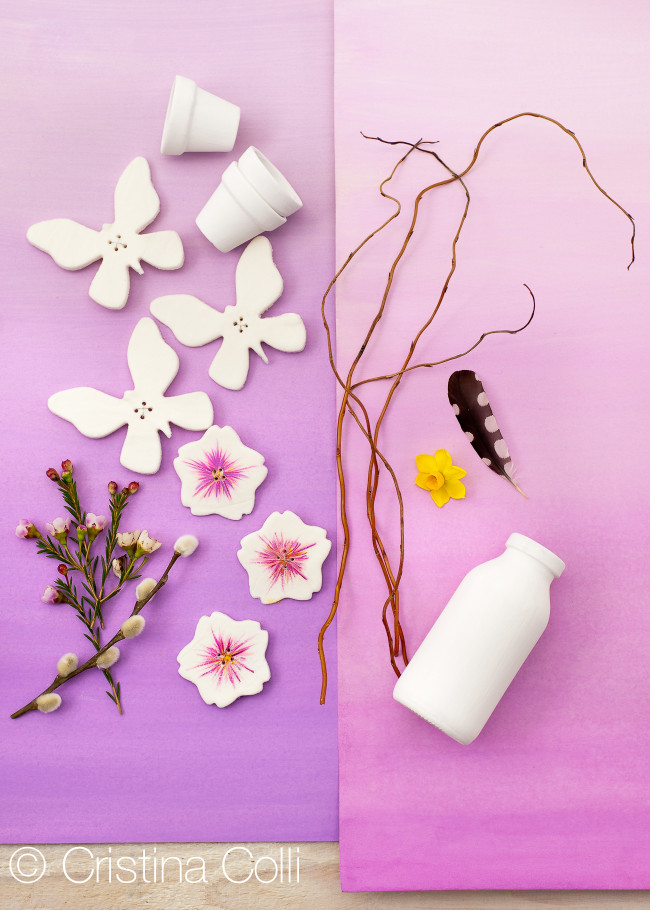 You can buy the magazine in print or digital version through their new shop here and have a sneak peek of the contents here.
UPDATE: Great news! Use the discount code BLOGFRIEND and receive a 10% discount on all orders from the Gatherings Magazine shop 
Have a lovely week, Cristina x
Subscribe to my blog here and receive your free updates.
Thank you!