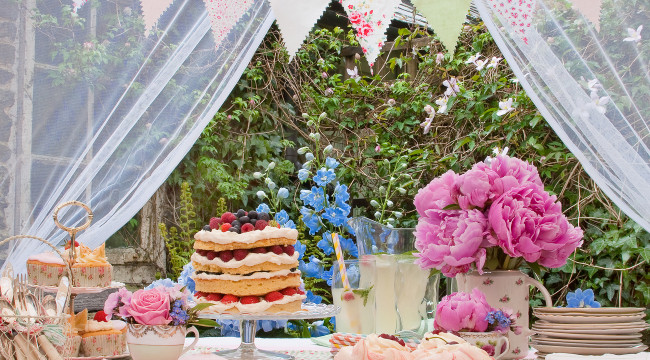 Summer garden party
It's finally summer, and the days are getting warmer and sunnier – finally! The weather's perfect for entertaining  friends and family in the garden, and perhaps my latest styled photo shoot will give you some inspiration for laying a lovely table for all your cakes. This photo shoot has just been published  on the July 2013 issue of Four Shires magazine, so grab your copy! You'll get my styling tips and the recipe for the scrumptious rose and summer berry cake, courtesy of Victoria Wills of The Chipping Norton Tea-Set.
We shot this tablescape in May, under a gazebo. At first it was just cloudy, but after a while it started to drizzle and towards the end it was raining so hard that raindrops were going through the gazebo and onto the cakes (and camera equipment)! A bit wet, but fun all the same :)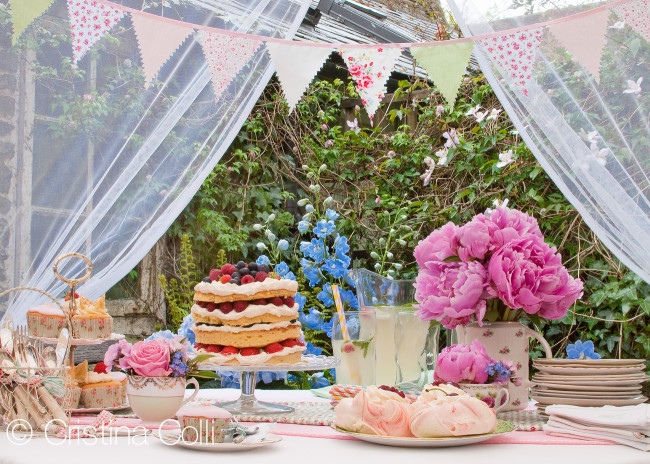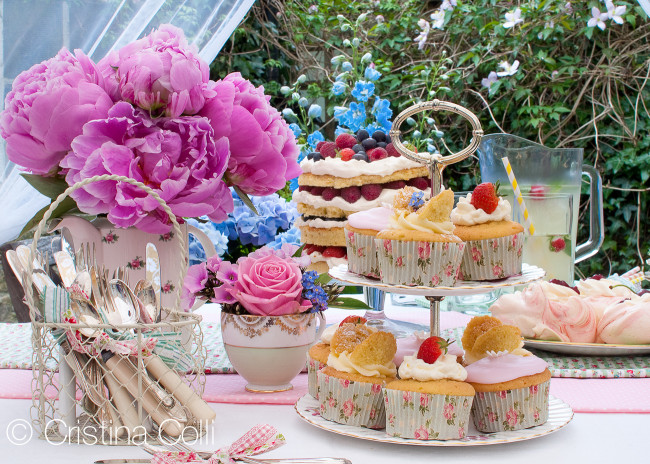 Don't you think that Victoria's cakes are amazing? And I can guarantee that they're yummy too  ;)
Despite the rain, I think the styling worked well and the whole photo shoot has a cheerful summery feel…I especially love the colours, and of course, the flowers! Just look at those peonies, delphinium and hydrangea, aren't they gorgeous?
P.S. Our next photo shoot will be out in August. I shan't reveal what it is, just that it'll be about summer too :) Stay tuned!
Styling & Photography: Cristina Colli
Vintage China & cakes: The Chipping Norton Tea-Set 
Subscribe to my blog here and receive an email every time I publish a blog post.
Thank you!