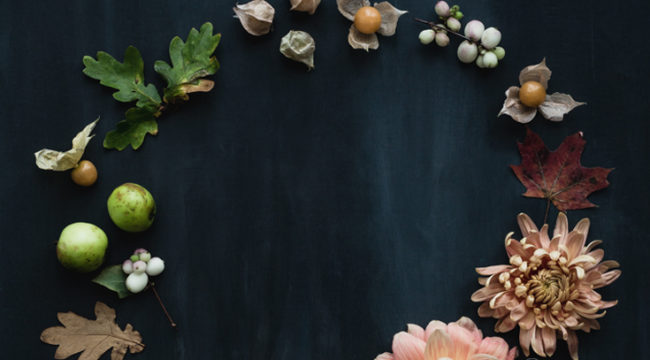 October greeted us with an Indian summer, warmer than usual temperatures, and glorious sunny days. I took advantage of the lovely weather and went for long walks in the woods with my husband, collecting leaves, rose hips, crab apples, and other botanical snippets to use in my work.
Walking in nature is my favourite way to get back to the present moment, connect with the Earth, and quieten my anxious mind. When I'm back home I like to create seasonal displays to celebrate the season and reconnect with that feeling of stillness and belonging I experience when I'm in the woods (I wrote an article about this for Breathe magazine issue 16, on sale now).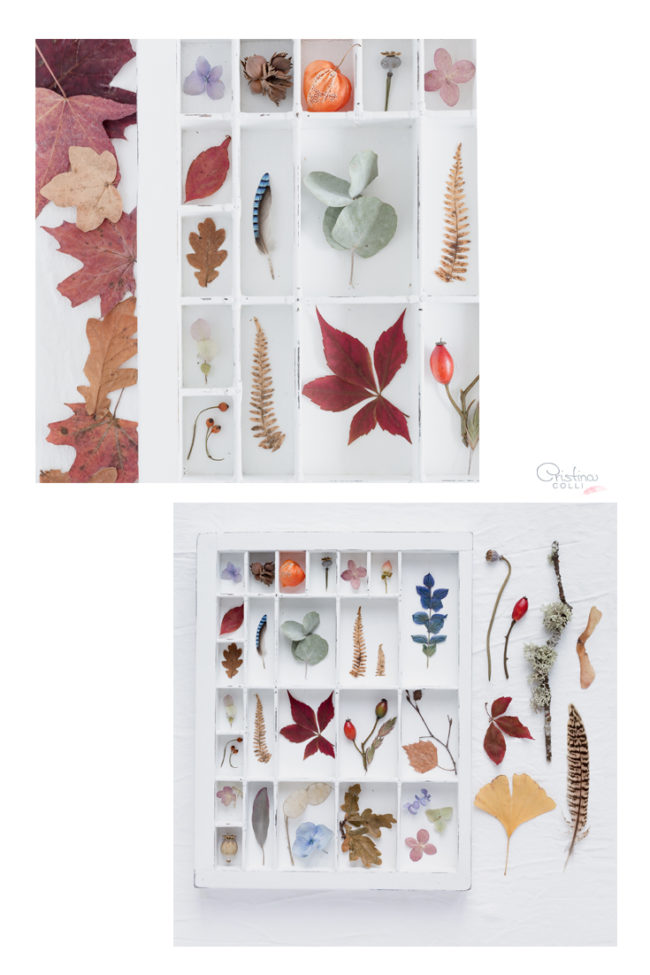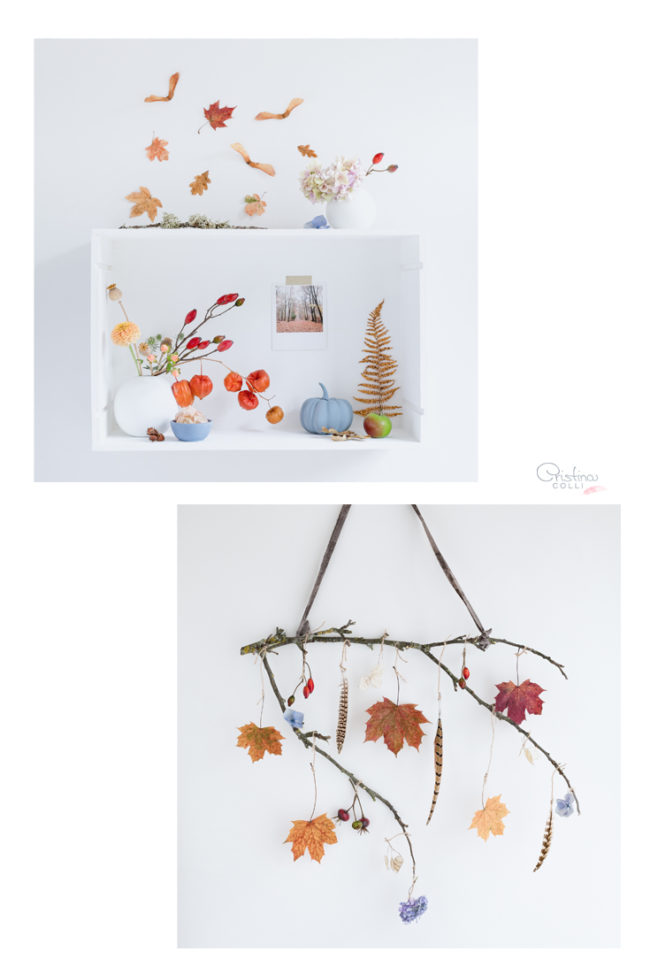 All the little bits and pieces I collected found a place in my floral images, and I also resurrected an old prop – an vintage French manuscript – and played with it. I get bored of props all the time and stop using them, but after a while they feel inspiring again.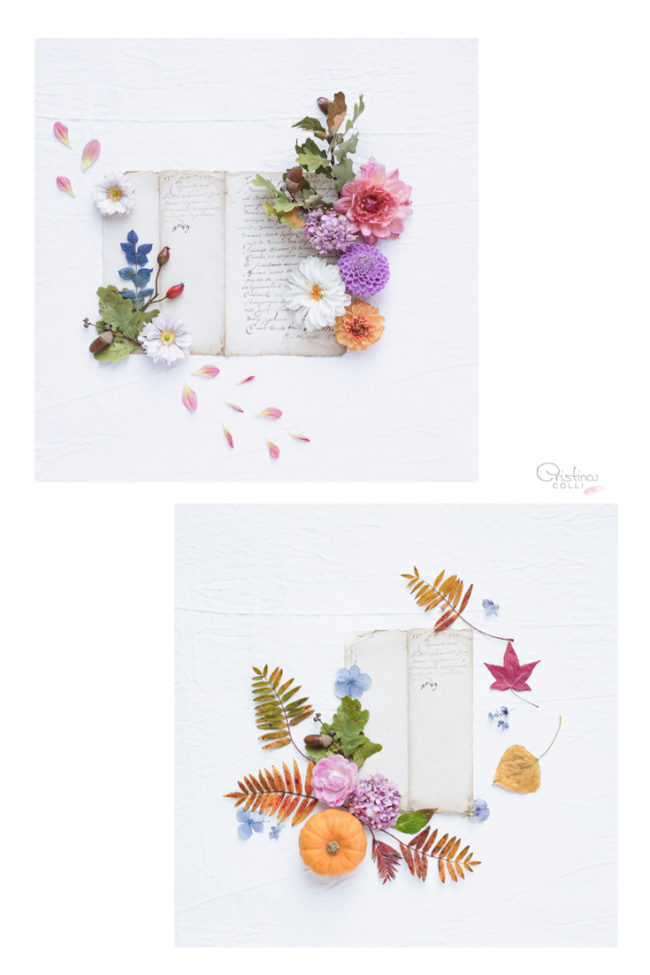 The garden gave its last bounty of miniature roses and Japanese anemones, and I was able to find some colourful dahlias at a local flower farm. I felt drawn to pink, purple, orange, and blue.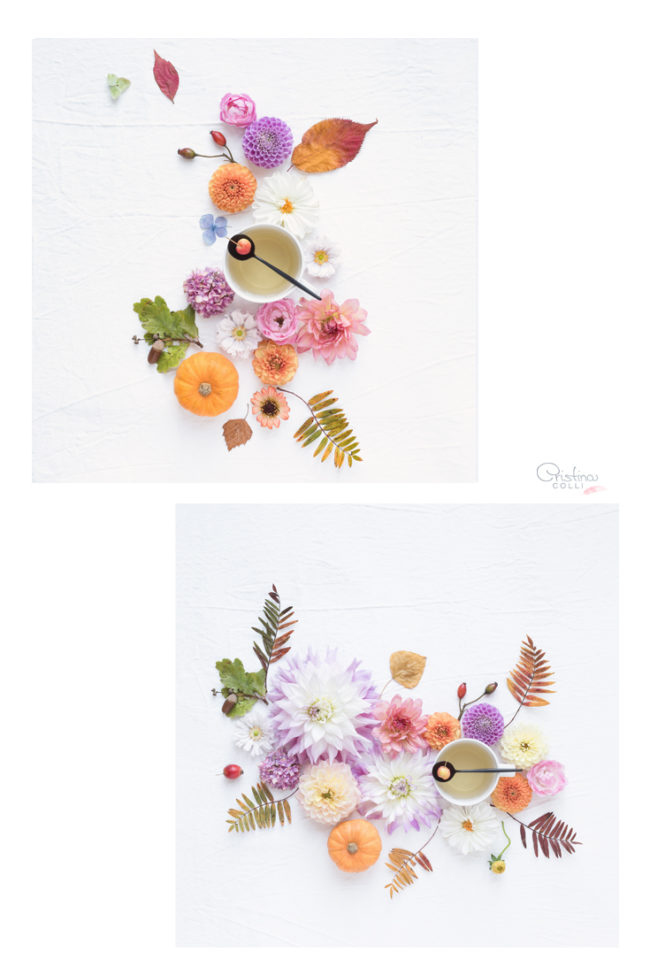 Little pumpkins started to make an appearance too, and the last of the café-au-lait dahlias.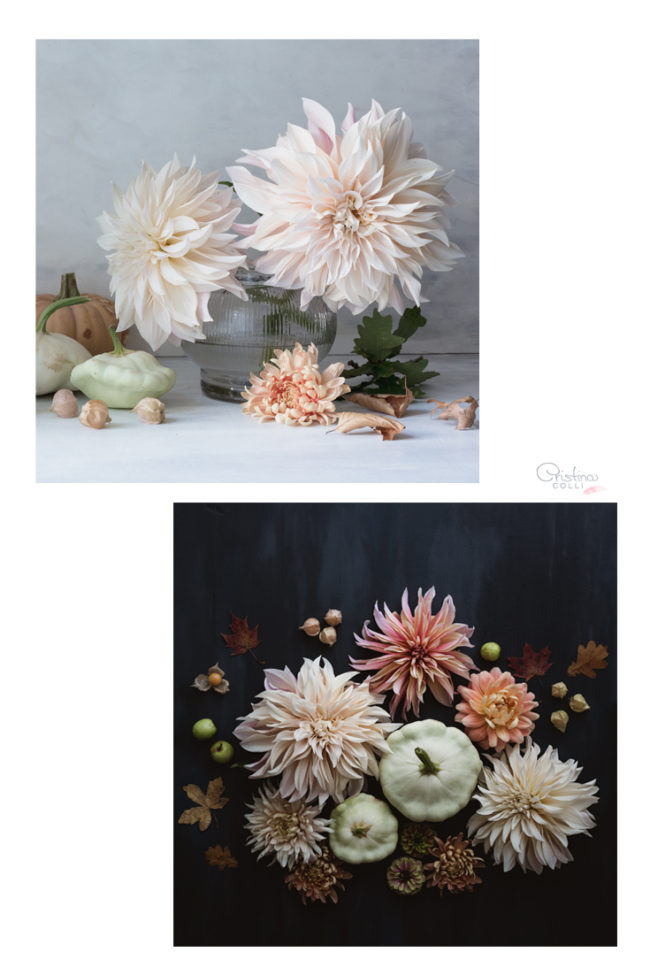 Mid-October I spent 12 days travelling to France and Italy, to visit friends and family. We drove from Oxfordshire to southern Tuscany, which is quite a long, tiring journey, but I loved the slower pace of travel and enjoyed looking at the beautiful autumnal landscapes we found along the way, together with some spectacular sunsets.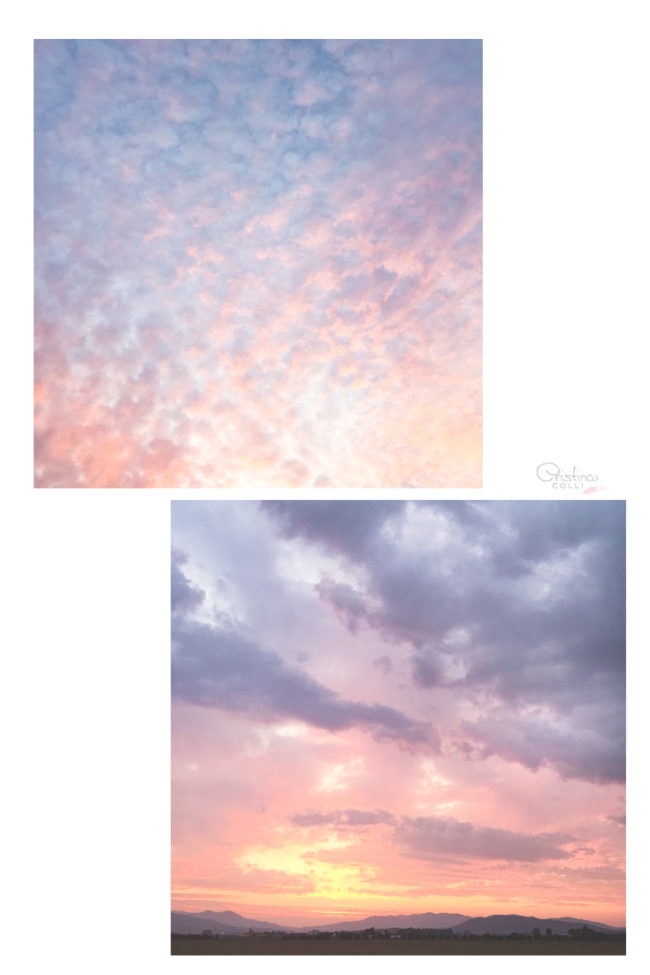 On our return the weather changed and temperatures dropped. On Sunday the clock went backwards, and each day is getting shorter and chillier.
In the morning I like to spend a few minutes wrapped up in a blanket, nursing a warm cup of tea, just looking at the frost in the garden, with its sparkling lacy patterns spread over the lawn and plants.
Slowly but steadily, all the leaves are changing colour and falling, reminding me of the beauty of letting go.
Today I made my first pumpkin pie of the season, just in time for Samhain – the Celtic festival celebrating the end of harvest time and the beginning of winter, the darker half of the year. The Celts used to remember and honour the family's ancestor, inviting them home, and wore masks and costumes to disguise themselves as harmful spirits and so avoid harm. They lit bonfires, and went from home to home reciting verses in exchange for food.
That's where the tradition of Halloween originated, and even though I don't go trick or treating I do like to celebrate with a lovely meal based on autumnal food, like pumpkin, apples, chestnuts, and mushrooms.
My local flower farms have all closed down for the winter season, and are getting ready to plant spring bulbs. Even though I prefer home grown flowers, I'll start buying from the florist again…waiting for the first hellebores to bloom in my garden.

–
P.S. If you'd like to join my monthly newsletter Creative Notes for thoughts on creativity, updates on my work, composition tips, and access to my Inspiration library, subscribe here