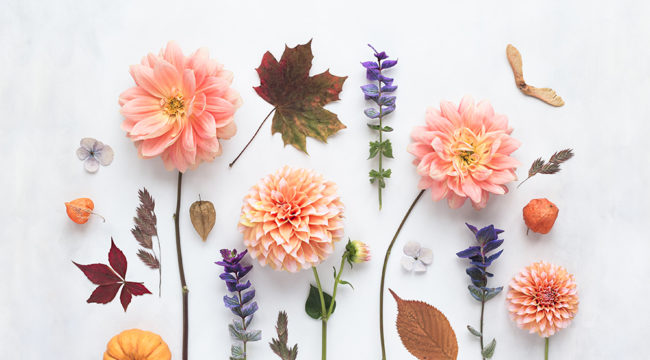 Creativity & perfectionism – part 2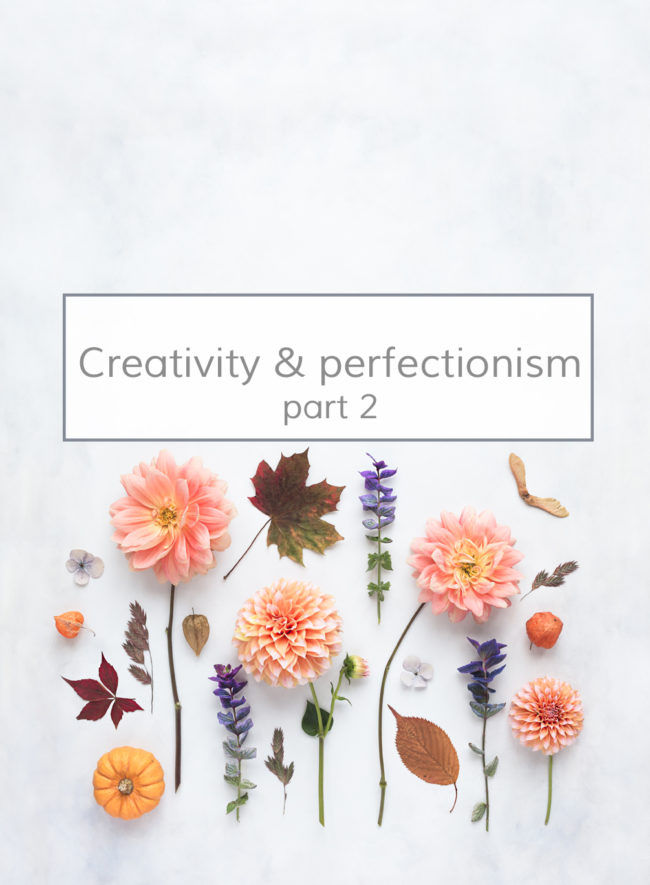 Last week I talked about my experience of being a perfectionist, and how perfectionism affected my creativity.
Today I'm sharing all the steps I took to overcome perfectionism, and also a few simple exercises to help you embrace imperfection.
Understanding what's behind perfectionism
My first step was to understand the reasons and beliefs behind my perfectionism, and I did this mostly through journalling.
I asked myself why I needed my work to be perfect, and what I was afraid of.
Fear is always trying to keep us safe, so what would happen if I allowed myself to make mistakes? How dangerous would that be?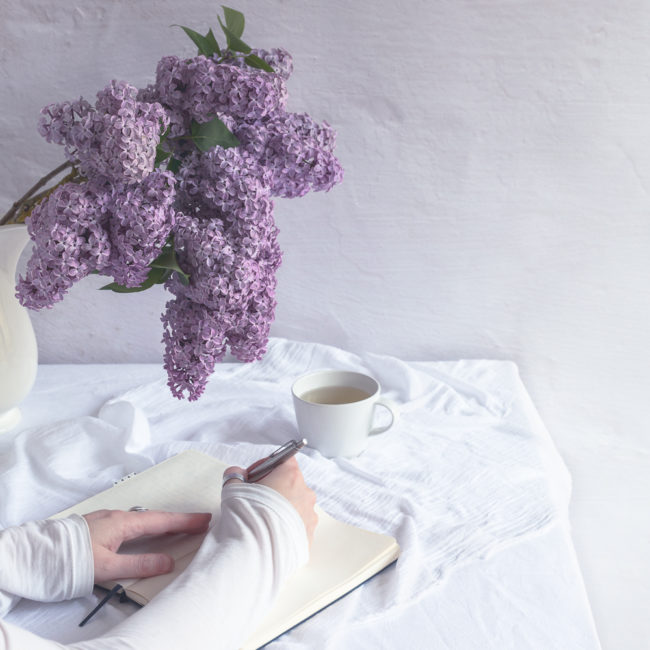 Exploring the roots of my beliefs about perfectionism was fascinating, and led me to a deeper understanding of how the mind works, and how our thoughts affect our life for better or worse.
A belief is a thought that we repeat ourselves over and over until it becomes true – we believe in it – so it comes to reason that if you change your thoughts, your beliefs will change too.
That was my next step: changing my beliefs about perfectionism.
This kind of change takes time. It takes years to create a belief pattern, so I couldn't expect to quickly reverse it. Some beliefs are deeply ingrained in our subconscious, and I knew that it might take me a very long time to completely overcome perfectionism.
Retraining the mind
Changing a belief requires retraining the mind, and practising new thoughts on a regular basis.
An exercise that helped me was reframing my beliefs about perfectionism in a positive way, and rewriting them into new possible beliefs – such as "my work has value even with a few faults", or "my work can inspire others regardless of its imperfections".
I chose the most inspiring sentences, wrote them down on library cards, and then I kept them in as many places as possible, to see them often, especially when creating, and let the message sink in.
Even now, I have an inspiration wall by my desk where I hang quotes and positive affirmations to keep me on track.
Noticing when perfectionism stops creativity
When I have too many expectations, a particular project might become The Project, and I fall back into the perfection trap.
Every time I find myself procrastinating, or wasting too much time editing my work, I pause and ask myself if perfectionism is the reason behind my behaviour – most of the times, it is.
In these cases, I recognise and accept my behaviour for what it is: a thought-induced pattern that stems from my fears.
I remind myself that perfection doesn't exist, take a short break to relax, and try to coax myself into creating.
I talk to myself like I would to a scared child, with kindness and soothing words: "Nothing to fear here, I'm just playing for a bit. I'm going to create only a couple of images, or jot down a few words, and see where that takes me." It might sound silly, but it usually works.
When I feel too tense, I take a break and do something mindful to calm down and get back to the present moment. I might do a bit of yoga, brew a cup of tea, focus on my breathing for a few minutes, or step into the garden for a little while until my mind is quiet again, and I feel ready to get back to work.
Practicing imperfection
Creating a new pattern through action is a good way to change a belief, so I have been mindfully practising imperfection as a way to learn to be comfortable with making mistakes.
Even though at a rational level I know that mistakes are important in the learning process, deep within I still fear them and tend to overreact when I make one.
To make it easier, I started my practice with small things that didn't relate to my creative work but still were important to me.
I like decorating the table for special occasions, or when we have friends over for a meal, so one day I decided to use nice china and cutlery, beautiful candles, flowers, and one single mismatched fork.
At first, all I could see was that fork – the mistake in an otherwise perfect table. I kept laying the table this way, though, and after a while, that same fork became familiar and was no longer a big deal.
It's fascinating to see how, with time and practice, my perception changed. I learned to be comfortable with imperfection and to realise, at a deep level, that a tiny flaw doesn't detract from work that's overall good.
Besides giving myself permission to make mistakes, I also make sure to regularly spend some time creating for fun, with no expectations in mind, just for the sake of creating.
During these sessions I try different approaches, explore new techniques, and basically play around, conscious that what I do might bear no fruits at all.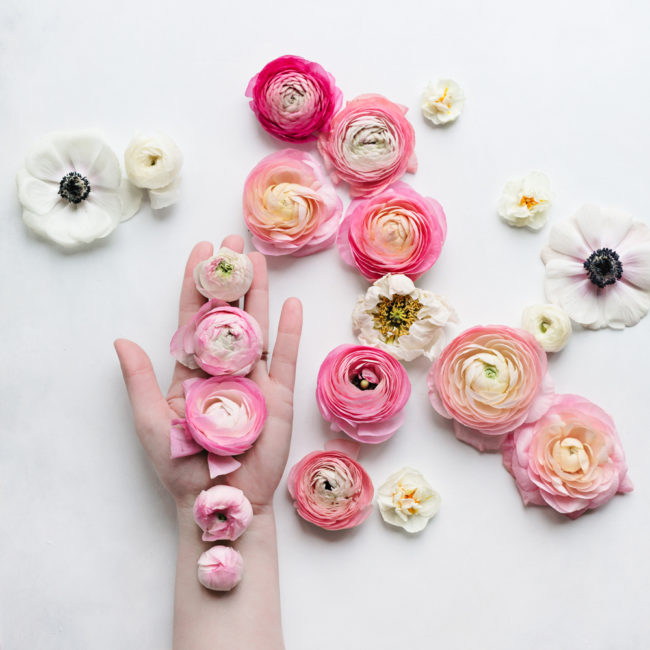 I let curiosity guide me, forget about the result, and go with the flow. I emerge from these sessions relaxed, happy, and always a step closer to fully embracing imperfection.
"And now that you don't have to be perfect, you can be good" – John Steinbeck
If you are struggling with perfectionism, try these 5 simple exercises to help you embrace imperfection:
Lay the table with all your favourite items, and leave one place intentionally "imperfect" – a fork askew, a mismatched napkin or plate.
Fill the first page of your journal with doodles, scribbles, or a simple collage. Add some ink splatters, or a coffee stain.
When you fold your laundry, roll one item instead of folding it.
Make a posy of white flowers, and add one flower in a different colour.
Choose a simple creative activity that you're a total beginner at, and practice it just for the fun of it, allowing yourself to make mistakes.
Remember, change takes time, so be patient and kind to yourself, and don't beat yourself up if you find yourself slipping back into old habits – just notice them, and then start again.
We're all a work in progress, after all :)
Parts of this text originally appeared on Breathe magazine, issue 6
–
Tags:
creativity
,
perfectionism