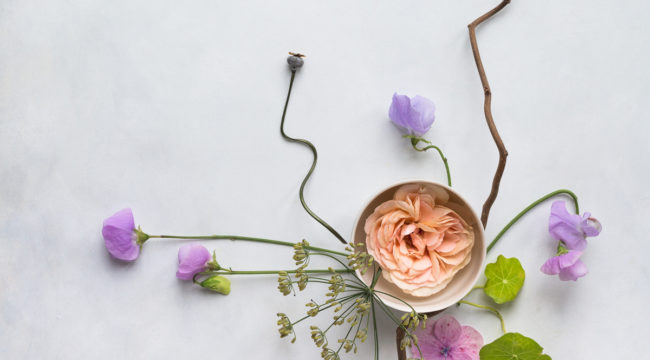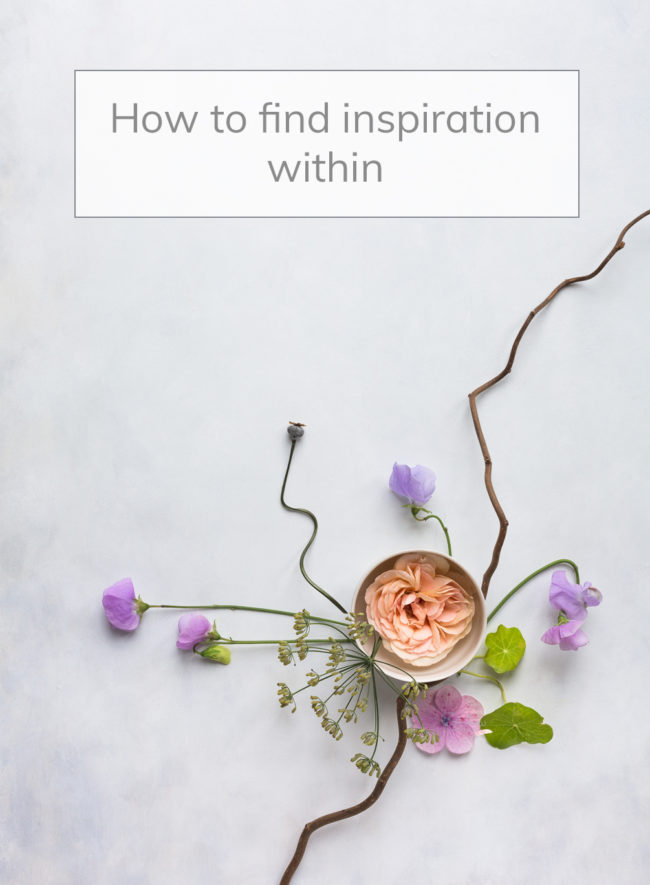 There is nothing truly original, and every creation is based on existing concepts connected in a novel way. What's truly unique is the individual viewpoint – there's only one "you" in this world.
Personality traits, surroundings, upbringing, travels, hobbies, and experiences all contribute to influence your perception of reality, and shape your unique perspective.
The act of creating is an act of self-expression, so looking within and trusting your vision are essential to produce innovative work.
As a recovering perfectionist, it took me some time, and a lot of journalling and introspection, to trust my imagination and let it guide my creative work.
Along the way I learnt a few lessons, and discovered several ways to stay inspired.
Balance consumption with creation
Creativity requires a mix of external stimuli to build on, and solitude to make connections and produce work.
I'm a lifelong learner and a voracious reader, and every time something tickles my imagination I turn to books and blogs to learn and deepen my understanding.
I'm very grateful to live in an era where knowledge, inspiration, and like-minded people are just a click away, however when I work I need to clear the outside noise, both real and virtual, to reach that place of stillness where I can actually hear my own voice, and create from the heart.
As much as I love looking at beautiful images, and studying work of artists whose style I admire, if I don't take regular breaks from the internet I risk hitting a creative slump.
Even though creativity builds on ideas and thoughts conceived by others, when I feed my mind too much content I often reach a point when I can't hear my own voice any more.
The constant stream of information numbs my imagination, and I need to step back from the online world to restore some form of balance.
Being an introvert and HSP, I need quite a lot of time alone to recharge my batteries.
Sometimes a few days offline are enough, and sometimes a longer break is necessary – I usually stay off social media for a few weeks in summer and towards the end of the year, and afterwards I always feel refreshed, inspired, and ready to tackle new projects.
Avoid the comparison trap
When I spend excessive time on social media I also risk falling into the comparison trap, and abandoning projects in their infancy, in fear that they wouldn't be good enough anyway.
I know that no one really shares all the heartache, disappointments, and failed attempts behind a successful project.
Months, or sometimes years, of hard work are condensed in just a few beautiful, curated moments, but despite being aware of this sometimes I can still feel inadequate and doubt my self-worth.
When I notice that I start comparing my beginning, or middle, to the end of someone else's journey, I know that it's time to take a step back and enjoy some time offline – again ;)
I turn to my inspiration boards to remind myself of my core values and desires, I review my progress to give myself a boost, and then set myself to create, ignoring what everyone else is doing.
Calm the mind
When my mind is abuzz with thoughts and worries, it becomes very difficult to loosen up and be creative.
Most days I do 15-20 minutes of yoga first thing in the morning, followed by some meditation. This routine is helping me set the tone for the whole day, and feel calmer and more present.
I still have challenges though, like everyone else.
When I'm working on something and feel stuck, my first reaction would be to check my Instagram feed, read someone's blog, or catch up with my emails, but I have learnt that these distractions don't help, and actually hinder creativity even more. Adding more stuff to my already overworked mind doesn't work, so I try to be constructive with my breaks.
One of my favourite ways to calm the mind is to work in the garden, even if it's just for 10-15 minutes. Focusing on the simple act of pulling weeds, repotting a plant, deadheading, or just checking that there are no aphids on my roses is one of the best way to still my mind and clear negative thoughts.
Cooking and baking are also soothing activities, and the repetitive tasks of chopping, mixing, stirring, and kneading help me turn off the chatter box in my head.
When I'm really busy and only have a few minutes to spare, I close my eyes and focus on my breath, and let the cycle of inhaling and exhaling transport me back to the present moment, and my intuition.
Be idle
In his book "Autopilot: The Art and Science of Doing Nothing", author Andrew Smart explains how the areas of the brain connected with creativity, introspection, and abstract thought are more active when you're not trying to carry out cognitive tasks, or when you're not worrying about work, than when you do.
It follows that a period of inactivity can help generate ideas and lead to original thoughts and insights.
Society shuns the notion of being idle though, and instead encourages productivity at all costs. Spending time doing nothing is seen as wasteful and egocentric, and like many others I find it difficult to just sit and be idle, without checking the phone, flicking through a magazine, or reading a book.
I've discovered, however, that inactivity is beneficial in the development of a creative idea in its incubation stage.
When you are idle, you enable your subconscious to connect random thoughts and concepts in new ways, until eventually they are manifested into the much desired a-ha moment.
I've been regularly practising doing nothing for short periods of time, especially when I'm not sure how to proceed on a particular project.
As much as I'd like my mind to come up with an immediate solution, I'm learning to be patient, and accept idleness as a fundamental part of the creative process.
Expand your life
Creativity comes from within, so the richer your interior life is, the more ideas and connections you will be able to create.
All your experiences affect your viewpoint, which is a major contributor to the development of original ideas, and so it's important to pursue those activities that spark your interest, nourish your soul, and keep your curiosity alive.
I make sure to spend as much time as possible walking in the woods or in the countryside, my favourite places in the world. Nature is a constant source of inspiration, and it soothes and nurtures me.
Every garden, museum, art exhibition, and new place I visit, enriches my vision of the world and grows my inner web of concepts, thoughts, and emotions.
In the same way, all the books I read and new skills I learn not only give me pleasure, but also help me flex my creative muscles and make new connections.
Play
Insights and fresh ideas happen when you let go of all expectations and shift your focus from the final result to the actual process of creating.
Creativity flourishes with playful exploration. When you allow yourself to look at things with the fresh eyes of a beginner, and are willing to embrace failure, exciting things happen.
Freed up from the burden of producing good work, the mind relaxes and is more likely to connect thoughts in unusual ways.
Setting aside a regular time for creative play is invaluable for training yourself to generate original ideas and stay inspired.
Even if you choose an activity totally unrelated to your main creative pursuit, doing something regularly for the fun of it is incredibly helpful, and its beneficial effects will have an impact on all areas of your work.
Move your body
I've never been into sports, and I'd always choose reading a good book over any kind of physical exercise, but there's no doubt that moving your body can aid your imagination.
Exercise helps to clear the mind from excessive thinking, releases tension from the body, and increases oxygen in the blood, providing mental energy to the brain.
Philosopher Henry David Thoreau said: "the moment my legs begin to move my thoughts begin to flow".
This seems to be true for me too. My favourite forms of exercise are in fact walking in nature, and practising yoga. Many times I have come back from a walk in the woods with fresh thoughts and insights on my projects.
In a similar way, stretching my muscles often seems to stretch my thoughts too, and enhance my mental clarity.
Keep a journal and/or a sketchbook
About four years ago I started keeping a journal. I use it in the morning, as a way to dump my thoughts and clear my mind.
It's not a pretty art journal, just a place where I write in a "stream of consciousness" kind of way, without editing, simply to give voice to all that goes on in my mind on that particular day.
Sometimes I don't have much to say, other times I fill page after page with words, tackling something I'm anxious about, or just topics that are close to my heart.
Journalling is an incredible way to access your intuition, and in fact I often come up with insights and ideas, which I then promptly jot down on my sketchbook.
That's where I write down all the ideas for photographs, courses, and projects I'd like to explore, with thumbnail sketches, diagrams, and notes. This way, I'm sure that I won't forget my ideas, and when I'm stuck I can flip through the pages in search of inspiration.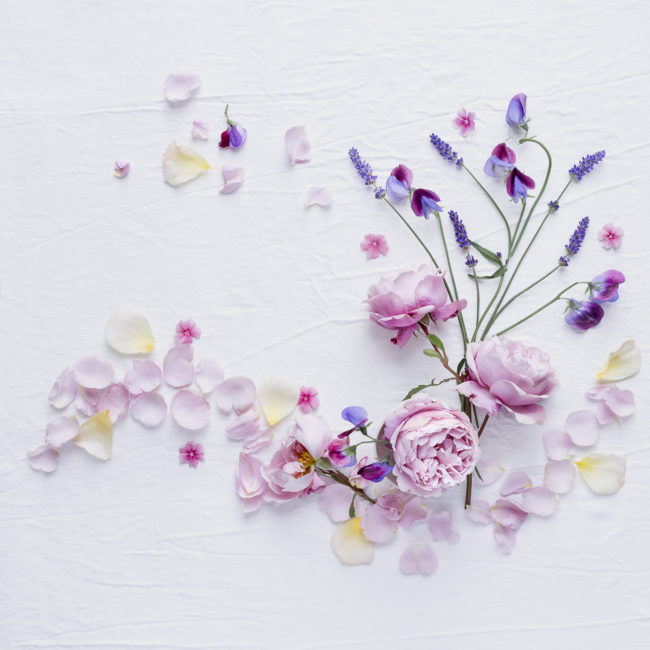 5 simple ideas to cultivate your imagination
The next time you are feeling uninspired, remind yourself that the best way to keep your imagination flowing is to nurture it. You need to replenish the creative well with new experiences, to expand your perception of reality and shape up your unique perspective.
These are just a few simple tips to help you do just that:
Make a list of nearby places that you have never been to – a park, art gallery, museum, botanical garden, library, or even a new coffee shop.
Visit one place a month, notice all the beautiful, unusual, interesting things you see, and record them in your journal with a photograph, a quick sketch, or a few words.
Set aside time for creative play as often as you can, even if it's just for 15 minutes every week. Let go of all expectations, focus on the process and have fun.
Practice being idle: sit on the sofa for a few minutes doing nothing, lie on the grass looking at cloud shapes or birds flying, sit on a bench and watch people walking by, daydream.
Take regular breaks from the internet, and spend that time on activities that nourish you: travel, cook, meet a friend, go for a walk in the park, read a book, go to a concert, play with your children and pets, relax.
Introduce some exercise in your routine. Find the time to move your body on a regular basis. To stay motivated, choose an activity that you enjoy: walking, running, swimming, yoga, pilates, or even dancing in your living room, as long as it keeps you moving and helps you clear your mind and release tension.
Do you do any of this to stay inspired? Let me know in the comments below :)
–
Parts of this text originally appeared on Breathe magazine, issue 10