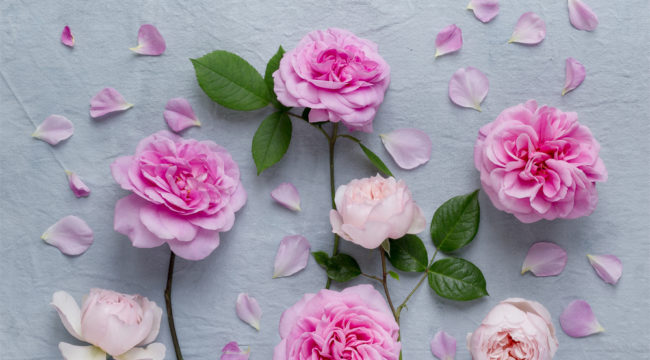 Instagram, creativity & popularity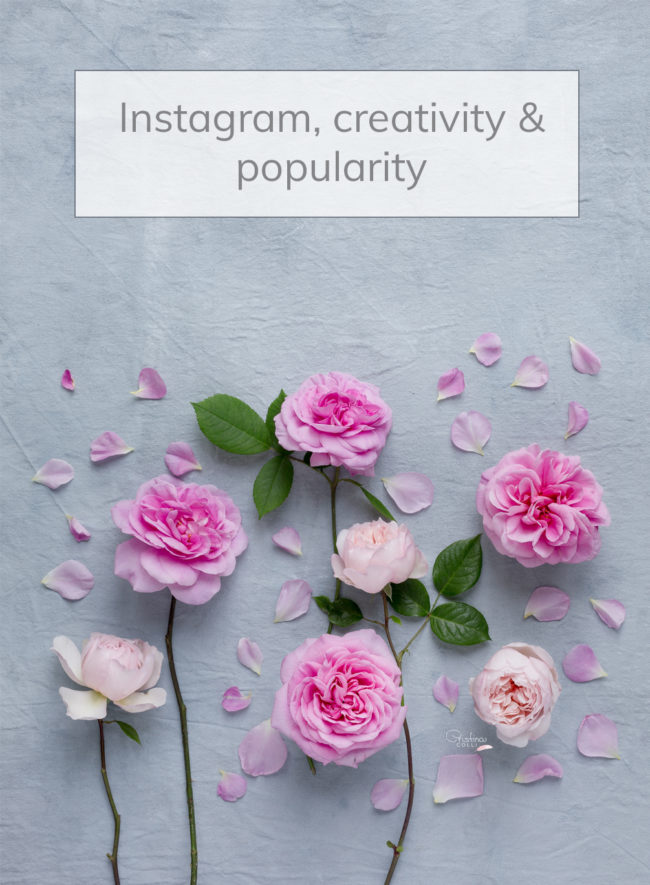 In my last post I wrote about Instagram, algorithms, and their effect on creativity and mental health, but I have more to say about this.
Internet, and apps like Instagram, are double-edged swords.
On one side, they act as showcases for so many talented creatives, and let us connect with like-minded people. For this I'll be forever grateful, and for all the inspiration and knowledge that's literally at my fingertips.
On the other side, this constant stream of content has drawbacks, both as consumers and as creators.
As consumers, mindless use of social media makes us numb to the inherent beauty and creative energy behind all the lovely images we see.
Have you ever found yourself scrolling your feed, perhaps even double-tapping to like an image, without really taking it in?
No time to stay with it for more than a couple of seconds, no time to absorb it.
Just a quick glance, and then off to the next picture, and the next one, and the next one… Until they're all just a blur.
I've done this, and I'm sure that, from time to time,  everyone else has done it too.
The problem with this behaviour is that we risk losing the ability to appreciate beautiful work, especially if we've seen something similar before – as it's almost always the case.
Then beautifully crafted flatlays with tea and flowers, or gorgeous sunsets, dawns, doors and buildings, all seem to become a cliché, and we grow bored, and go looking for the next shiny new "thing".
In our pursuit of novelty and originality, we become insensitive to beauty and creativity.
If we don't let that beauty sink in and evoke emotions,  the lack of connection with what we see will leave us unsatisfied.
We crave this connection, but  if we don't give ourselves time to experience it,  we keep scrolling, hoping that we'll magically find it in the next image we see.
The only solution I've found is to limit time online, take breaks from social media, and look at other people's work with intention. I try to read the caption, stay with the image long enough to really see it, and feel my emotional connection to it.
I'm not perfect though, and when I catch myself going back to the mindless scrolling I stop, slow down again, and really look. It's all about mindfulness, and finding a balance between time offline and online.
As content creators, Instagram can push us to be original at all costs, hoping to stand out, get noticed, and become popular.
I've already talked about creativity and originality, and how nothing is truly original. Everything has already been done, and originality comes from the way we see and connect ideas based on our unique viewpoint.
Some people strive to always come up with original content though, and trail the internet for popular trends or ideas that might attract attention, followers, and business opportunities.
There's nothing wrong with wanting to earn money through our creativity, but this struggle to be original sometimes seems a bit forced – even desperate.
Before the Internet, different styles and art movements took longer to reach artists and creatives, but nowadays everything is at our fingertips, and discovering the current popular trend is much easier.
Trends come and go though, so riding the current wave of popularity may work for a while, but it won't have a lasting effect.
If the driving force behind our creativity is the desire to be popular, we base our satisfaction on something that comes from outside, and over which we have no control.
On social media, algorithms decide who sees our work and who doesn't. It's a game, designed to keep us on the app more and more.
When we get lots of positive feedback, our dopamines spike and we feel euphoric, but when the likes go down we may experience withdrawal symptoms, and feel low.
Popularity can then become the final aim, and being original at all costs may take precedence over the simple pleasure of creating.
Algorithms have no heart, they're not human beings. They're designed to see how many people engage with content within a certain time frame, and if the content does well, to push it to more people, to generate more engagement. That's how posts go viral.
So if one of my images suddenly gets a lot of likes, it doesn't necessarily mean that it's better than other images I created, only that, thanks to a series of circumstances I have no control over, it's become more popular.
But while seeing that one of my images is well liked certainly gives me a boost, it doesn't give me joy.
True joy only comes from within.
Views and likes are not the measure of great content. While it's true that positive feedback is always welcome, it's also true that using likes and followers to evaluate content gives a skewed perspective and leads to comparison, and that is soul destructive.
If we become addicted to being popular,  the moment a new trend emerges, or the algorithm changes, the loss of likes and engagement will make us miserable… so we're  forced to always create fantastic content, and strive to be as original as possible… But this is not sustainable in the long run, and after a while we'll feel exhausted, and/or lose the pleasure of creating.
Instagram is not the whole world. Let's treat it for what it is: a great tool that can help us showcase our work and make fantastic connections, but that doesn't represent our value as a person/artist/content creator.
Creativity takes time, patience, and nurture. It needs playfulness, and the courage to let go of expectations.
In the end, it's a choice between creating from the heart vs creating to be popular, which means creating only those types of photographs that generate lots of interest, and of course working the platform so that the algorithm is more likely to send hits our way.
My introvert and highly sensitive nature requires that I cannot, nor want to, do the latter, and my mental health requires that I create from the heart, because that's when I find joy and quieten the mind.
I create because creating is a need within me – I simply must create.
That's how I express myself, whether is through taking photographs, writing an article, wrapping a present, decorating my home, making a wreath, or even cooking a meal.
I love the thrill of seeing something take form that wasn't there before. I get lost in the process, and anxiety and negative thoughts leave me alone.
In the past, famous artists would often paint, sculpt, or photograph the same thing over and over again. They loved a particular subject, and they kept exploring it and working with it, so that they could discover something new every time, reach a deeper level of understanding, and hone their skills. They didn't hop from trend to trend hoping to become popular, they just followed their passion and stayed true to themselves.
I know that as long as I create and keep pushing myself for the joy of creating – and not for external approval – my experience will be positive and enriching.
This means that at times I may create images that are very similar, because I'm enjoying working with a certain flower, light, or composition.
Some other times my creativity may push me to explore a completely different technique and expand the limits of my visual storytelling.
The resulting images may or may not be very popular, but as long as I stay true to my vision and remember why I create, I'm fine with that.
So ask yourself: why do I create? And how can I keep the joy of creating?
Then forget about the algorithms, and popular trends, and follow your heart's whispers.