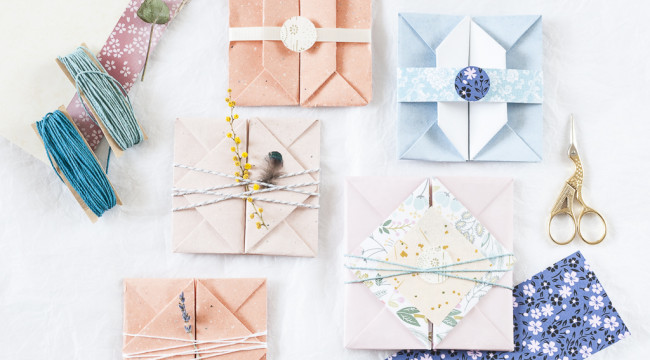 Making an origami envelope
Do you like making origami? I do, although I tend to limit myself to simple ones as I often get stuck when I follow instructions. This is a simple  tutorial for an origami envelope that opens up like a box. You can use it as an envelope for a notecard, of course, but also to wrap small flattish items such as thin notebooks, books, and similar. So far I have tried it for parcels up to 50mm (half a centimetre) thick, with no problems.
Lets's start with a rectangular piece of paper (wrapping paper will do nicely, or any paper that's not too flimsy nor too thick. You could also use a sheet of A4 printing paper, and decorate it yourself. In this example, I'm using some recycled paper that I bought in a craft shop, a bit narrower than A4. Depending on the size of paper, you may end up with a square envelope, or a rectangular one. Just play around and experiment :)
Step 1 – Fold the paper in 3 equal parts, and then fold the side flaps in half as shown below.

Step 2 – Turn the paper over, and fold in the corners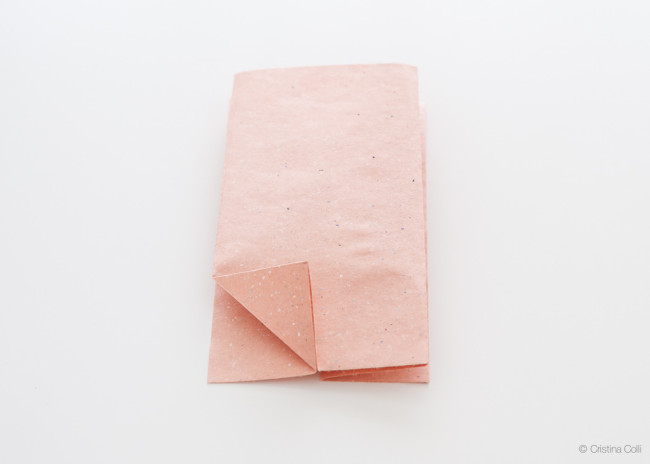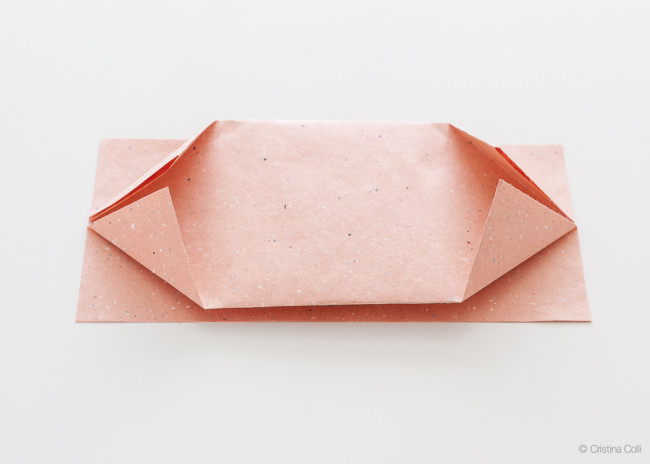 Step 3 – Turn the paper over again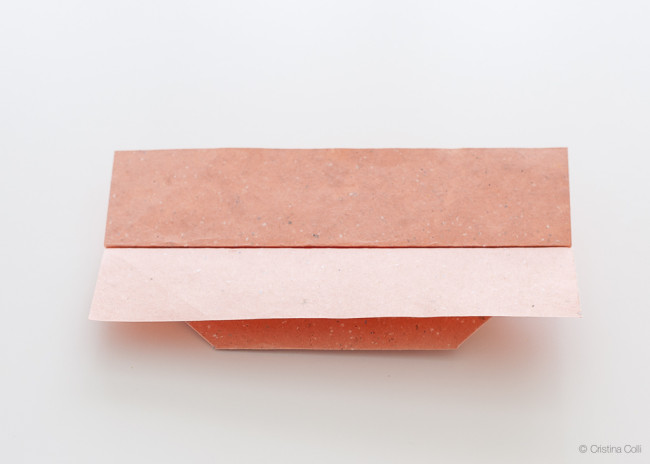 Step 4 – Fold the sides inwards as shown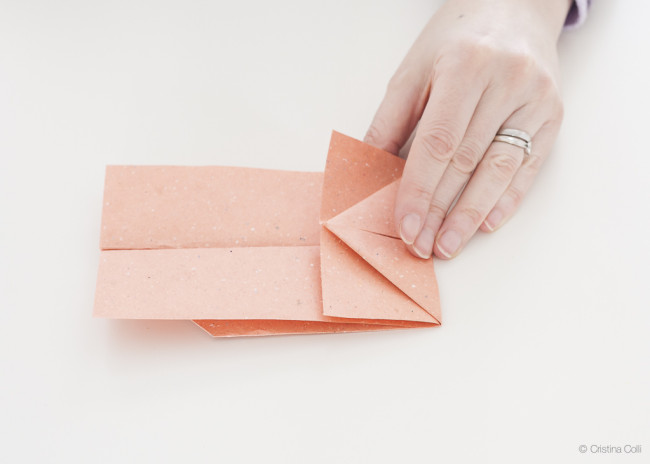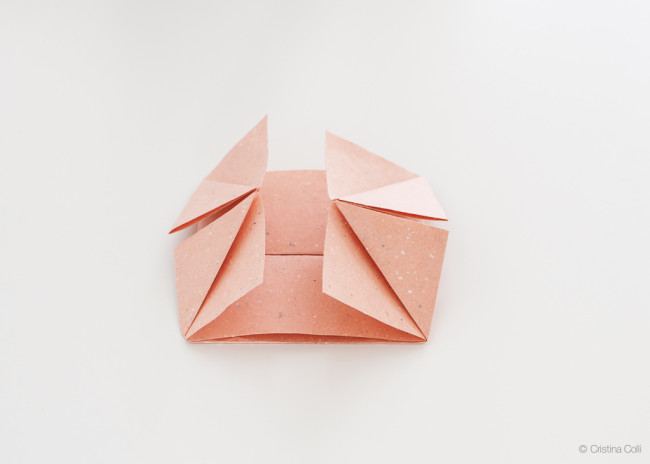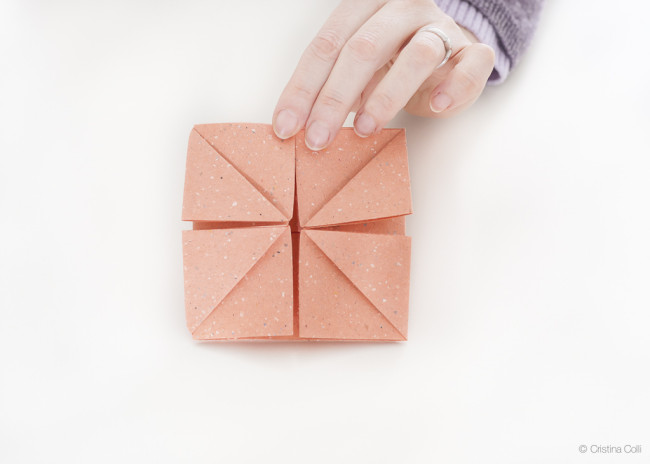 Step 5 – Open out the paper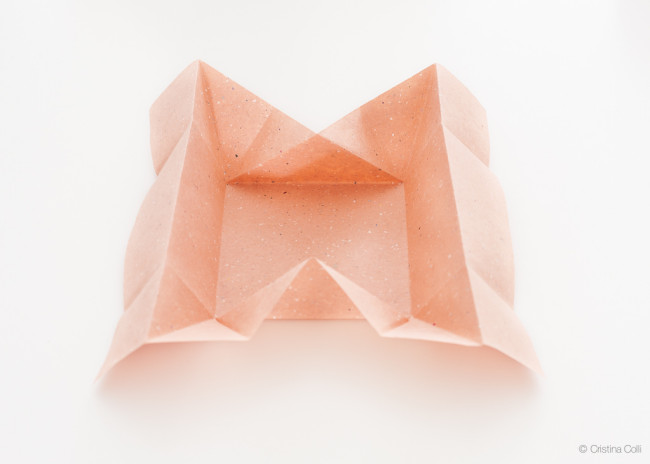 Step 6 – Fold the paper in again, as shown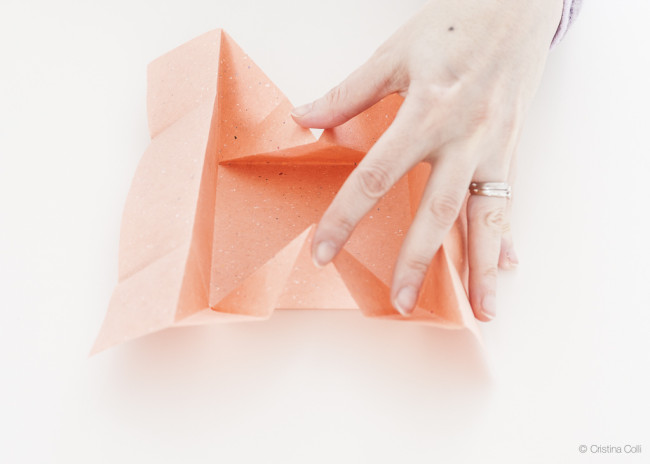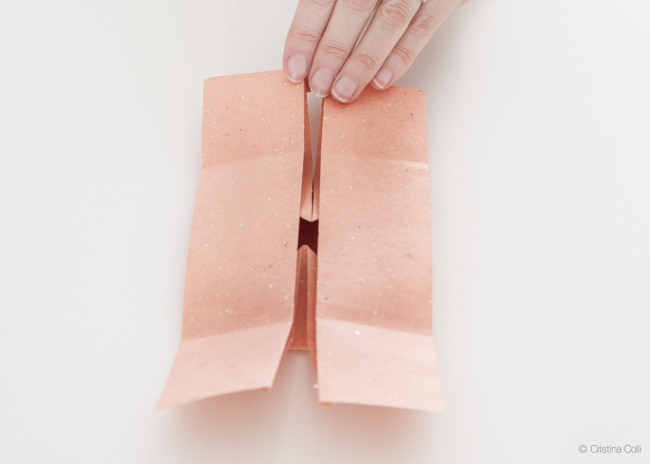 Step 7 – Turn one flap over the other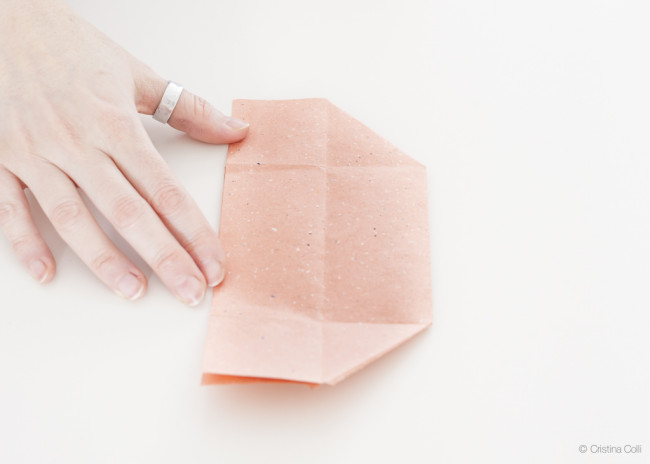 Step 8 – Fold the top and bottom corner of one flap inwards, as shown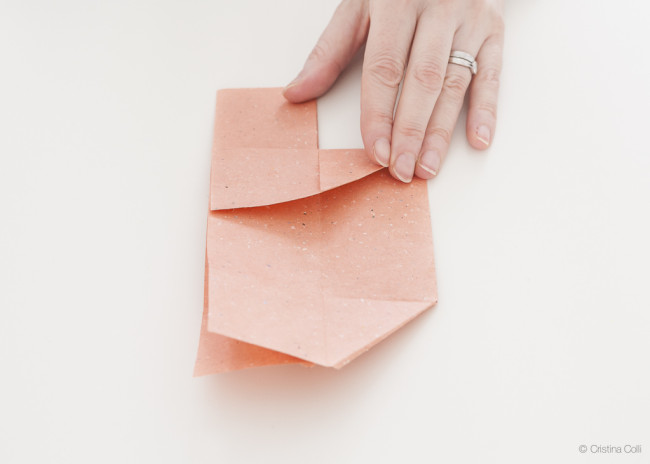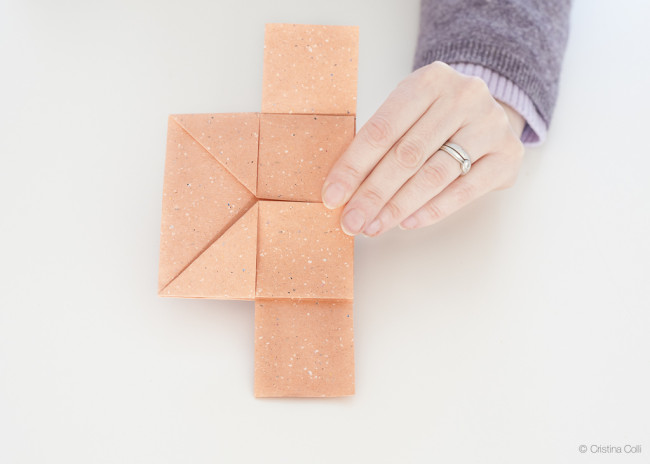 (in case you're wondering: I turned the paper as it was easier for me to fold it)
Step 9 – Fold in the top corners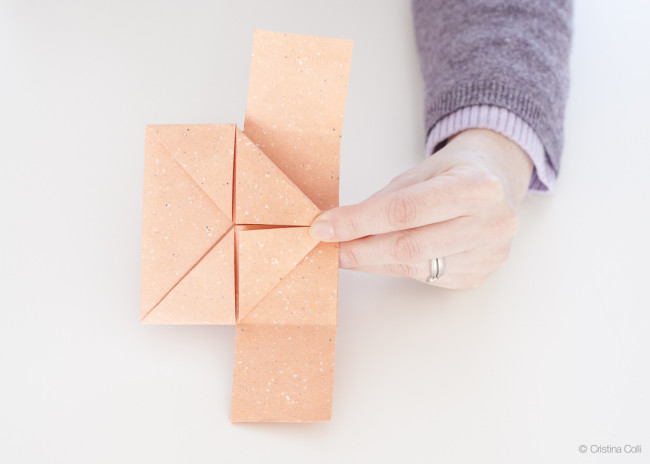 Step 10 – Fold the top corners inwards (I turned the paper again, sorry… at times I was so focused on the folding that I didn't realise I was turning the paper oops!).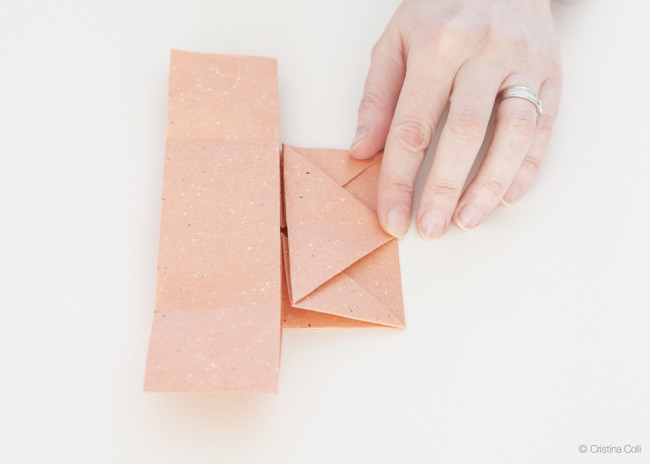 Step 11 – Repeat for the other side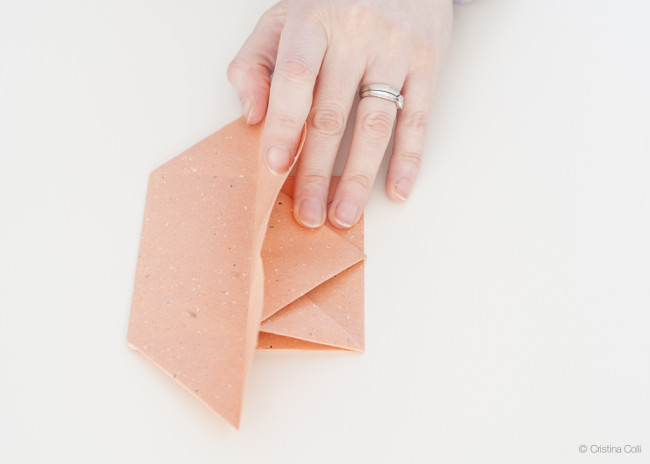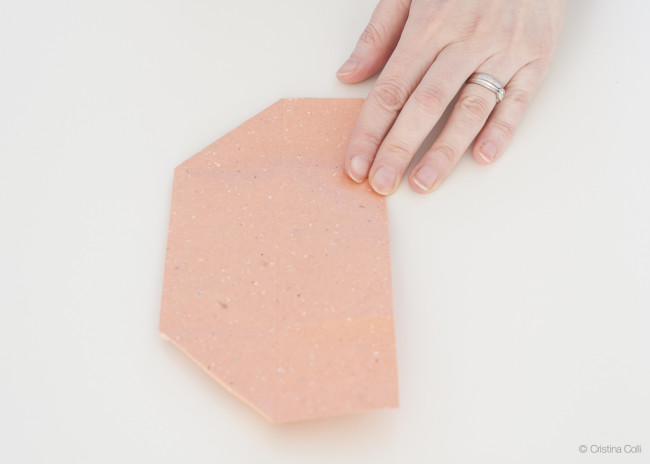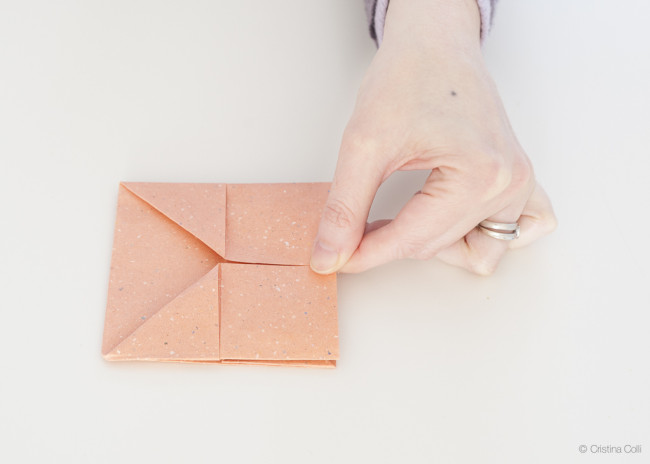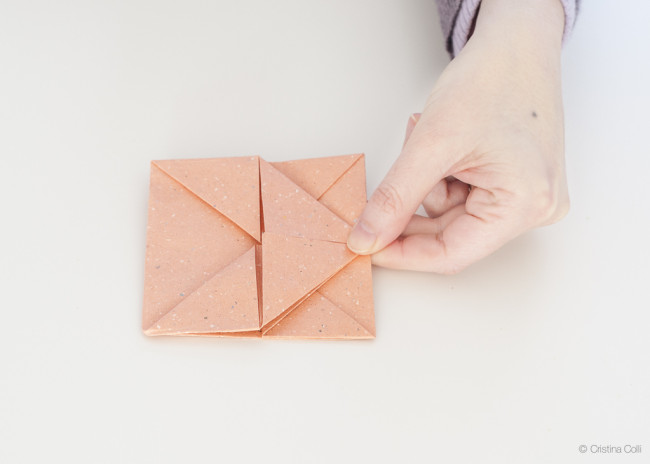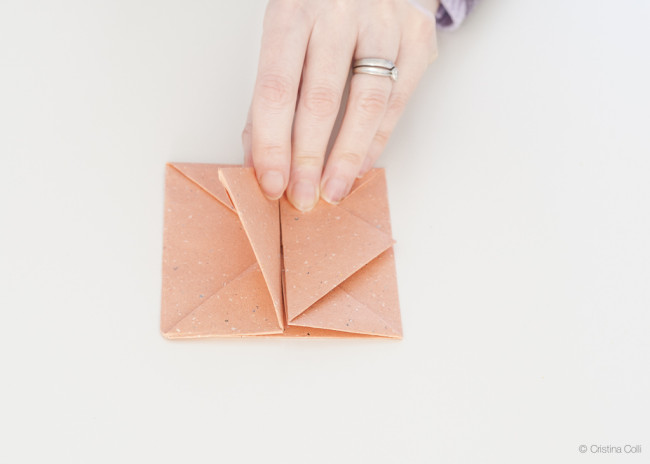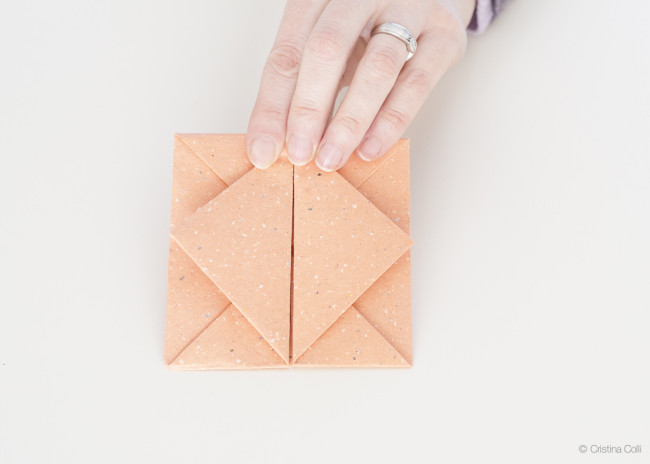 To open the envelope, gently pull the corners of the triangular flaps outwards as shown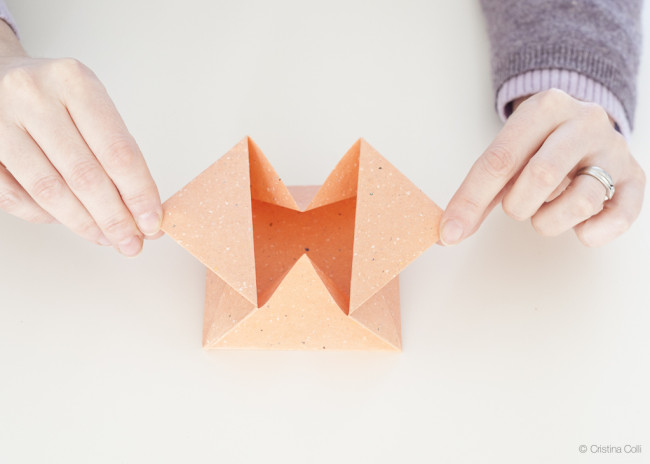 Ta-da! That was easy wasn't it? Now you can have fun decorating your envelope as you like best. Here are a few ideas to get you started: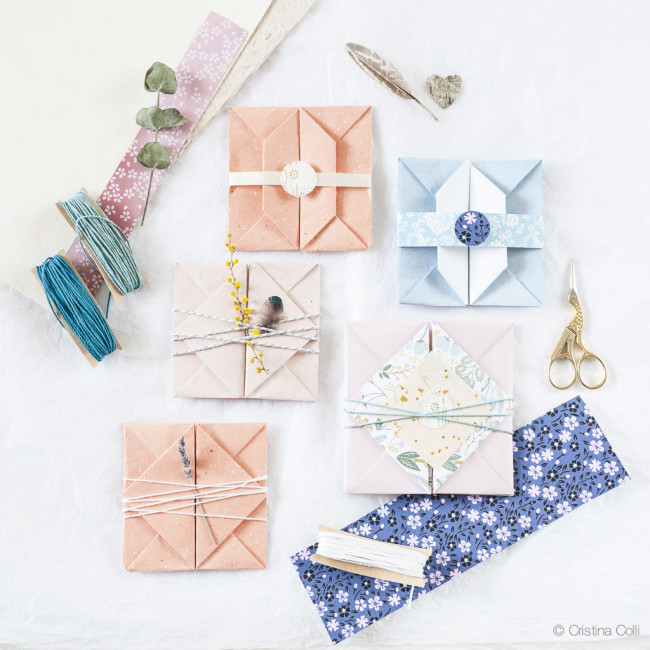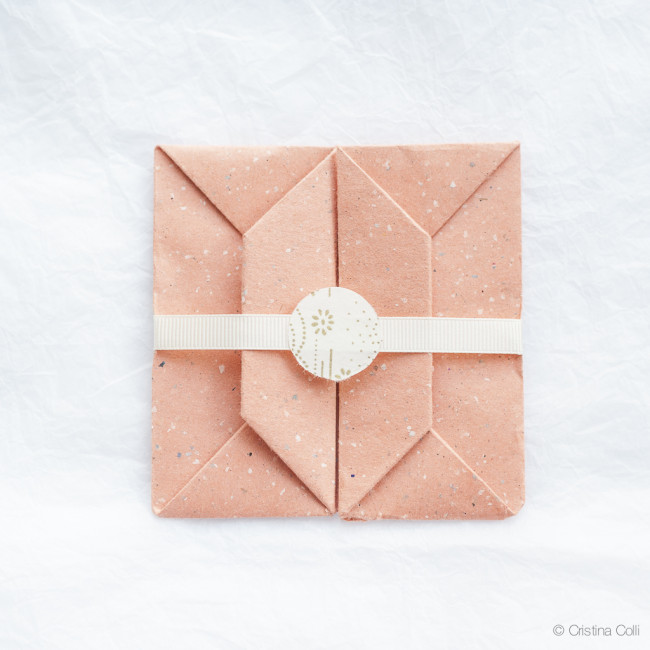 Fold the edge of the triangular flaps inward (use a dot of glue or some double sided sellotape to keep them flat or they'll tend to open up again), then use a piece of grosgrain ribbon to keep the envelope closed (secure at the back with some more tape) and glue a paper circle on the ribbon.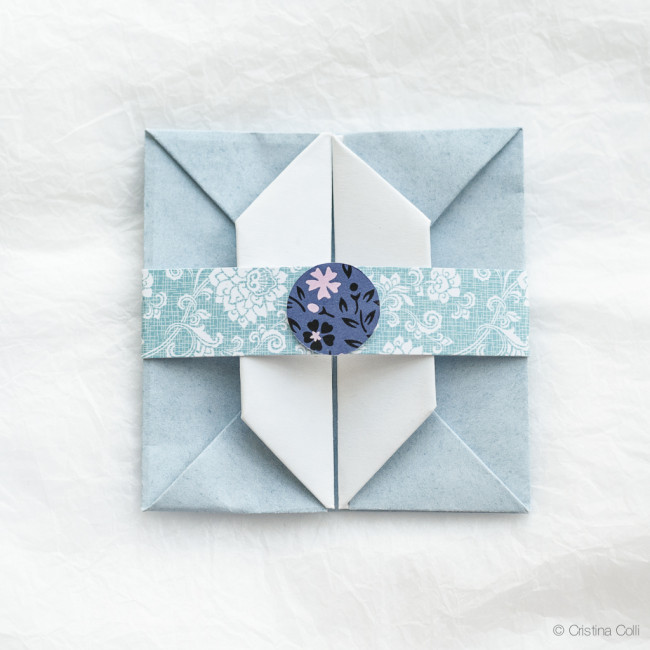 Similar, but with a strip of card instead of ribbon.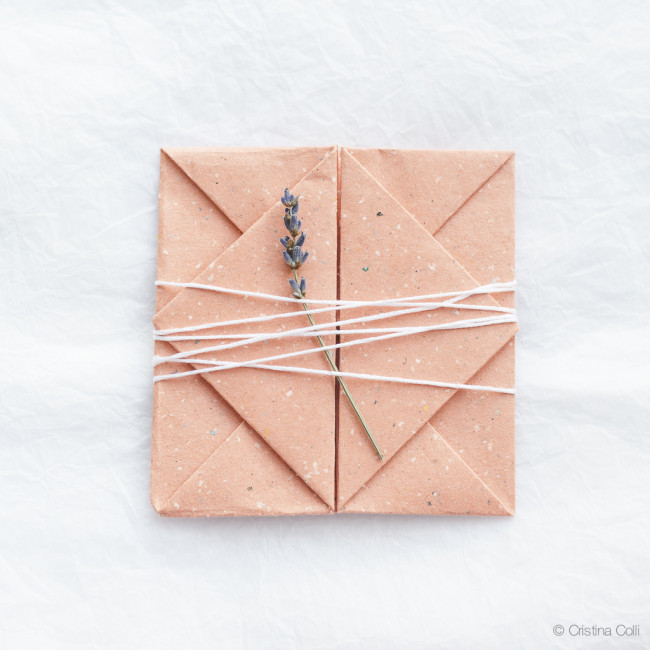 White string and dried lavender.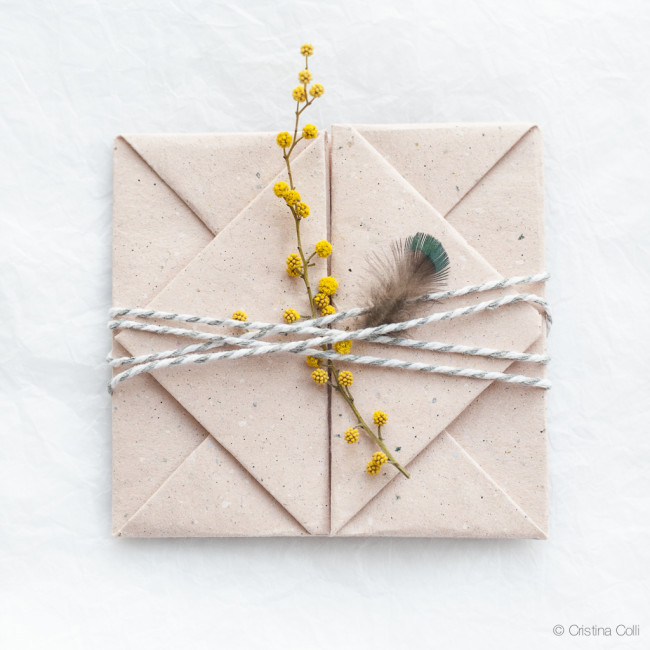 Baker's twine, mimosa and a tiny pheasant feather.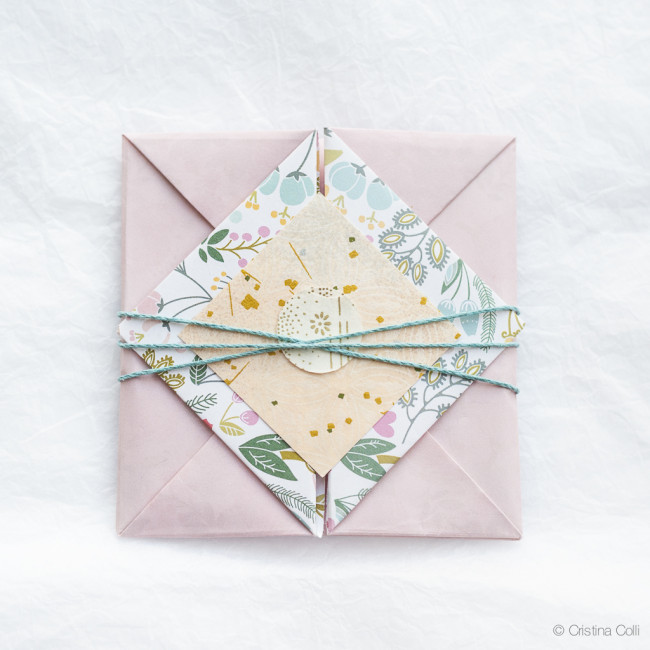 Blue string and some more paper.
Want to know what's inside this last one?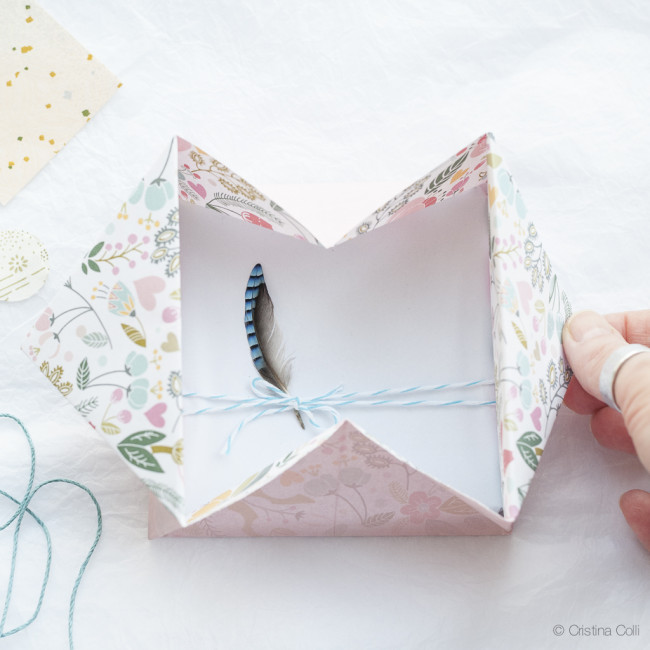 A small parcel! White tissue paper, baker's twine and a bluejay feather, to wrap some of my square mini prints for a friend.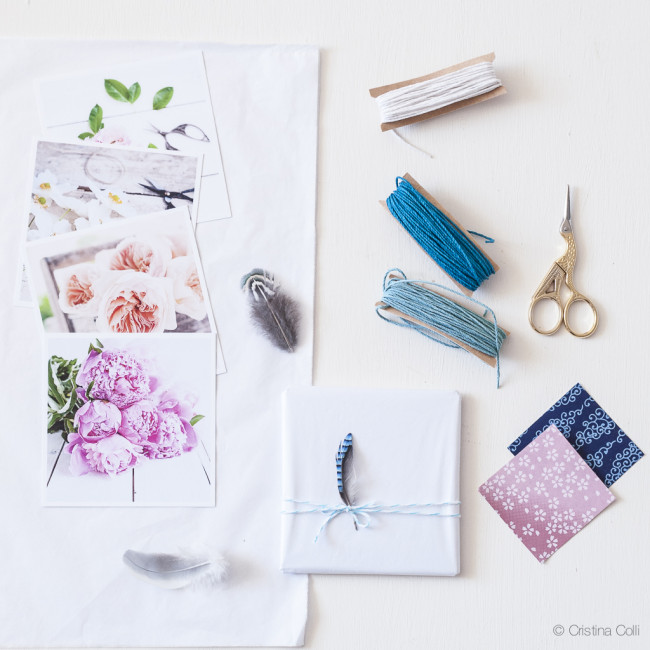 Tags:
origami
,
styling
,
tutorial