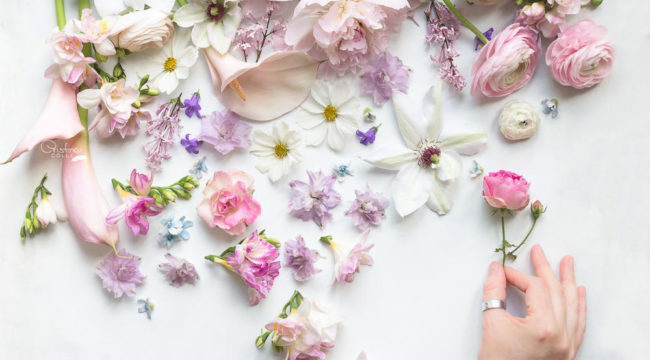 Instagram engagement & creativity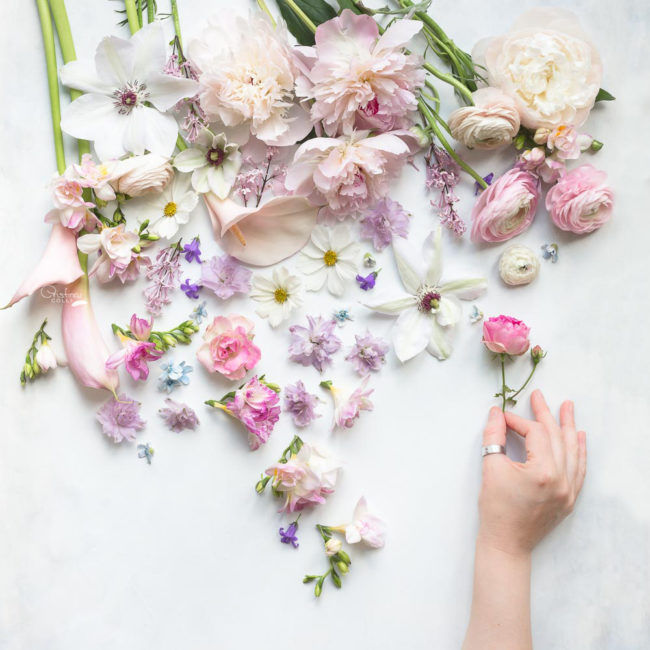 About a year ago Instagram rolled out a major change in the way we see photographs from people we follow. Our feed used to be chronological, but this is no longer true, and we now see images based on what an algorithm thinks we want to see. I shared my thoughts on this change just before it was rolled out, but since then Instagram has changed even more, and not always in a way I like.
The fact that my feed is no longer chronological makes it much harder to keep in touch with the people I follow. I don't want to miss posts from friends and photographers I admire, so I've started to ignore my feed, and instead go to "my profile" and check people's latest images directly by clicking on the following icon, and then on their profile.
Since Instagram added the Collection feature, which allows to save photos from everyone into groups called collections, I've also created one with photos from all the people whose posts I don't want to miss, so that I can find them more easily.
Both these methods are not as straightforward as checking your feed, and require a bit more effort and time, but I don't mind too much.
There were other things that I did mind though, and at times even made me question whether I wanted to continue using the App or not.
Many accounts nowadays use bots – paid automated programs that like images, leave comments, and follow (and then unfollow) other accounts – in the hope of growing their audience and getting more followers.
This is definitely not the way to build a community, and if you are at the receiving hand, it leaves a bad taste to think that the person you thought you were connecting with was instead just some kind of software…sad, really, and a total waste of energy.
There's also been a surge of comment pods – "invitation only" groups whose members agree to like and comment as soon as an image is posted, to drive the engagement up and try to force the algorithm to show the image in people's feed, and so improve its chance to end up as a top post in hashtag galleries.
I know a few friends who gave pods a try for a little time, but found them a real chore because they were obliged to comment and like as soon as they received a notification – that has to take the fun out of it, and stress you out, especially if you don't even care about the images posted because you have nothing in common with the other people in the pod.
One or two friends had some positive feedback about comment pods, to be fair, but in this case the pods were just small groups of likeminded people who already followed each other, and were very relaxed about the "must like and comment now" rule…so more of a chatty support group than a comment pod.
Hearing about bots and comment pods somehow spoiled my idea of Instagram as a supportive, genuine, community-oriented social media.
I also felt a bit frustrated because of the erratic engagement caused by the algorithm. Many accounts are affected, including mine.
I've had images that quickly soared and got a fantastic response, and other ones that lagged behind, with half or even one third of my usual likes & comments.
My first reaction when that happened was to question my work, and think that it wasn't good enough.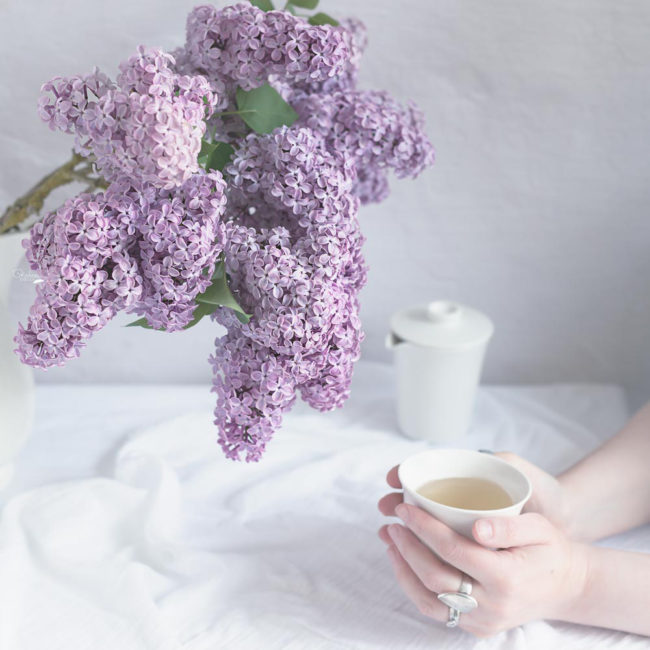 When I shared a photograph on Instagram that I really liked, and had taken a lot of thought and time to create, but got a lukewarm response, I felt a bit deflated.
I started to doubt myself and compare my work to other people's work, looking for the reasons why their images were performing better than mine. Instagram began to feel like a chore – no longer a pleasure, just something else I had to do.
I was shifting my focus more and more on the result, on creating images that performed well, rather than on the process…and I didn't like that frame of mind.
As a creative person, it's the process that gives me joy and keeps me going. Getting positive feedback is a perk – a fantastic one, of course – but it shouldn't be the ultimate goal of creating.
Instagram is not, or at least should not be, a popularity contest. It's not about creating images that are popular – sure I can figure out which type of images perform best, but what's the point of recreating the same image over and over again?
And what if the photographs you love taking are not part of a trend? Should you then abandon your creative passion to follow the trend, and create something just because people might like it? How very sad…
The way I see it, there are two choices: keep up to whatever trend is currently popular, and follow on other people's footsteps, or strive to do your own thing, and be true to yourself instead. I don't even have to think about it, of course – I choose the latter.
It's important to create images that tell your story, and not what you think others want to hear, or is popular at the moment.
If your images happen to be on trend, great. If not, don't worry – there surely is a community with your same interests and passions, you just need to find it…and maybe you might even create a new trend in the process!
I asked myself – why am I using the app? How can I make it fun again? What is truly important for me?
And the answer is: the creative challenge, and the community aspect.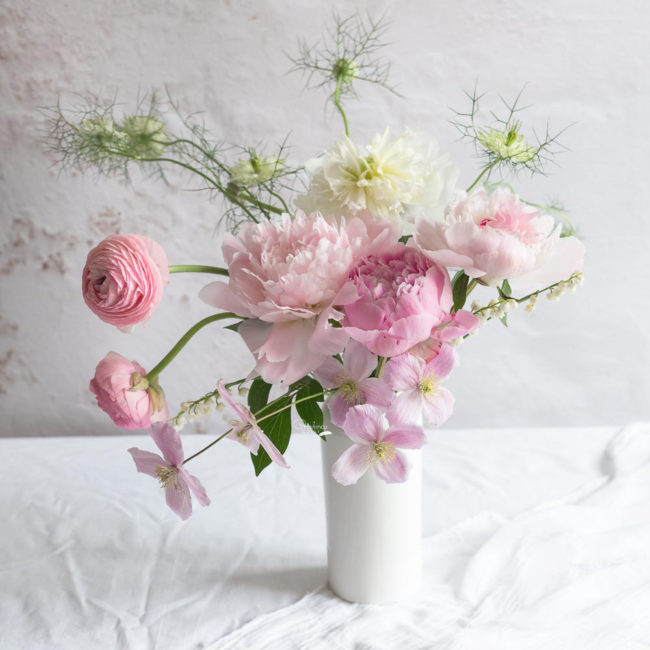 I like to play, experiment, and explore new ideas. Some don't take me anywhere, but some have potential and can keep me interested for a long time, and be the seed for a new series, or a new direction for my work.
I'm still using Instagram as a way to push and challenge myself, to connect with my peeps, and to record my creative journey.
For over two years I've been posting every Monday to Saturday, apart from a few holiday breaks, but nowadays I'm a bit more relaxed about my posting schedule. Sometimes I miss a day because I'm busy and I don't have time to chat with my community, or to play with flowers – it's ok.
If some of my images don't perform as well as others, it's ok too. As long as I'm happy with the quality of my work, it doesn't matter if a photograph doesn't get as many likes and comments as others do. I remind myself that there's an ebb and flow in the engagement, and move on.
When I don't have time to create one of my floral images, I share snippets of my day on Instagram Stories. This way I can still keep in touch with my community, but with fewer expectations, and much more fun.
So to cut a long story short: Instagram is still my favourite social media, and I think it's possible to build a community there – in a genuine way.
I'm forever grateful for the opportunity to share my work, and to connect with so many supportive, kind people. Thanks to Instagram I found friends, and came across opportunities that wouldn't have been possible otherwise.
I just needed to remind myself that, as great as it is, Instagram is only a small part of my life, and the most important thing of all is not the feedback I receive, but the joy and fun of playing with flowers and creating.